Best Father's Day Gift Ideas For The Coolest Grandpa
2023-06-18
In our lives, there are few relationships as influential and cherished as the ones we share with our grandparents. Having your grandparents alive today is a blessing. We all know that they are one of the best gifts we and our children can have. They are our steadfast pillars of support, our guiding lights, and the heroes who have shaped us into who we are today. Our grandpas are the ones who always got our backs. They never judge nor underestimate their grandchildren. That's why we always find it imperative to search for the best gifts for our grandfather.
With Father's Day just around the corner, it's time to celebrate and honor these remarkable men in our lives. But choosing the gift that truly captures the grandfather's essence can often be a daunting task. Fear not, for we have curated a collection of thoughtful and heartfelt Father's Day gift ideas for grandfathers that will not only express our gratitude but also remind our grandpas of just how much they mean to us.
This special day provides an opportunity to express our love, gratitude, and appreciation for the incredible men in our lives. No matter you are planning ahead or it is a last-minute Father's Day gift finding the best one on Father's Day can sometimes be a challenge.
We understand, however, that thinking of what to get your grandpa can be challenging at times. We all want to give you the best ideas you can grab a gift for grandpa based on. Hence, if you're looking for cool gifts for your grandpa then this is the perfect article for you. Join us as we explore a handpicked selection of the best Father's Day gift ideas for grandpa that are sure to make your grandfather's day unforgettable. Let's make this Father's Day a celebration he will cherish forever. We are going to share with you good presents for grandpa this Father's Day.
Clothing and Accessories
Clothing and accessories make great and unique gifts. It is like giving away your hugs to anyone who will receive your gift. It gives them a warm feeling.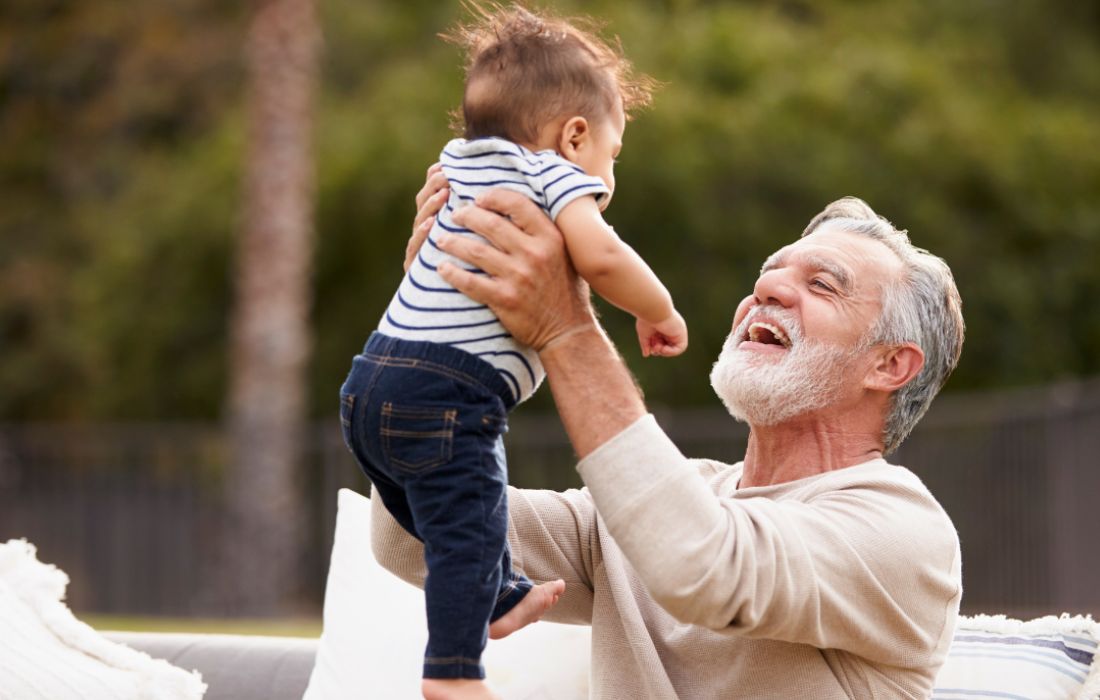 What's even great about them is the fact that they can be worn, and you can see your gift being used. They're not going to be displayed or stuck in a drawer somewhere.
Personalized "Best Grandpa" Shirt
A customized shirt will always be appreciated. It will make your grandpa feel loved and remembered. It's also a cool idea to create a customized shirt inspired by a movie. Keep an eye out for movies with memorable statements like Star Wars and The Godfather. A statement shirt with "I am your Grandfather" or "The Grandfather" is a definite conversation starter. Plus, they can be fun to wear when you're around.
Customized Cap
But what if your grandpa doesn't wear statement shirts? Then a personalized cap is a way to go. This is a perfect gift idea for those with grandad who love walking and being outdoors. It will keep them safe and provide adequate head protection from the heat and cold. This gift is very popular. It is categorized as one of the most searched presents for grandpas on Google Search. If you're looking for a unique piece, then you can check out Etsy.
Sport Sandals
When it comes to choosing the perfect Father's Day gift for your beloved grandpa, Men's Sport Sandals emerge as an ideal choice. These versatile and comfortable footwear options combine practicality with style, making them a fantastic present that he will truly appreciate.
One of the key features of Men's Sport Sandals is their exceptional comfort. Designed with cushioned soles and supportive straps, they provide excellent arch support and ensure a snug fit. Whether grandpa is taking a leisurely stroll, enjoying outdoor activities, or simply relaxing in the backyard, these sandals offer unmatched comfort, allowing him to move with ease and enjoy every moment.
Flip flops
Flip flops make an excellent gift for grandpas on Father's Day for several reasons. They provide unparalleled comfort and convenience. Grandpas can slip them on easily and enjoy the freedom of movement without compromising on style. Whether they're relaxing at home, gardening in the yard, or heading to the beach, flip flops offer a relaxed and effortless footwear option.
Flip flops are designed with durability in mind. Grandpas can count on them to withstand the test of time and continue providing comfort for future Father's Days. Gifting them on Father's Day is a practical choice that shows thoughtfulness and consideration. By choosing comfortable and stylish flip flops, you're showing your grandpa that you care about his well-being and want him to enjoy the summer months with maximum comfort.
Spectacle Holder
Does your grandpa always lose his glasses? While not exactly an accessory, any grandpa would appreciate having a spectacle holder to hold his reading glasses and shades. If you're looking for funny and unique gifts for your grandpa, then get a piece with an interesting design. We've seen nose stands out there complete with funny mustaches and beards. Remember, the best gifts for grandpa are those that are useful yet interesting at the same time.
Tool Sets and Hobby Kits
Here's the deal with men, especially older men: they have a lot of men's rituals and traditions. For some families that would be carpentry. For others, that could be pipe or cigar smoking. Others pass down the art of shaving to the younger men in the family. The problem is, most of their ritual gear can get worn down over time. Hence, why not surprise your grandpa with a stylish upgrade?
Personalized House Tools
Who doesn't have a grandfather who loves tinkering his way around the house? Not only shirts can get personalized, but you can also get tools such as hammers, mallets, and even screwdrivers that are engraved with their name. Not only will they never lose their tools again, but this is also a nice personal touch on items that they frequently use.
BBQ Grill Tool Set
Here's a fact, all men love to eat regardless of their age, and most grandads love a good barbecue. We've all grown up with those fun memories of our family gathering around the yard, us kids playing games, and the women gathering to chat.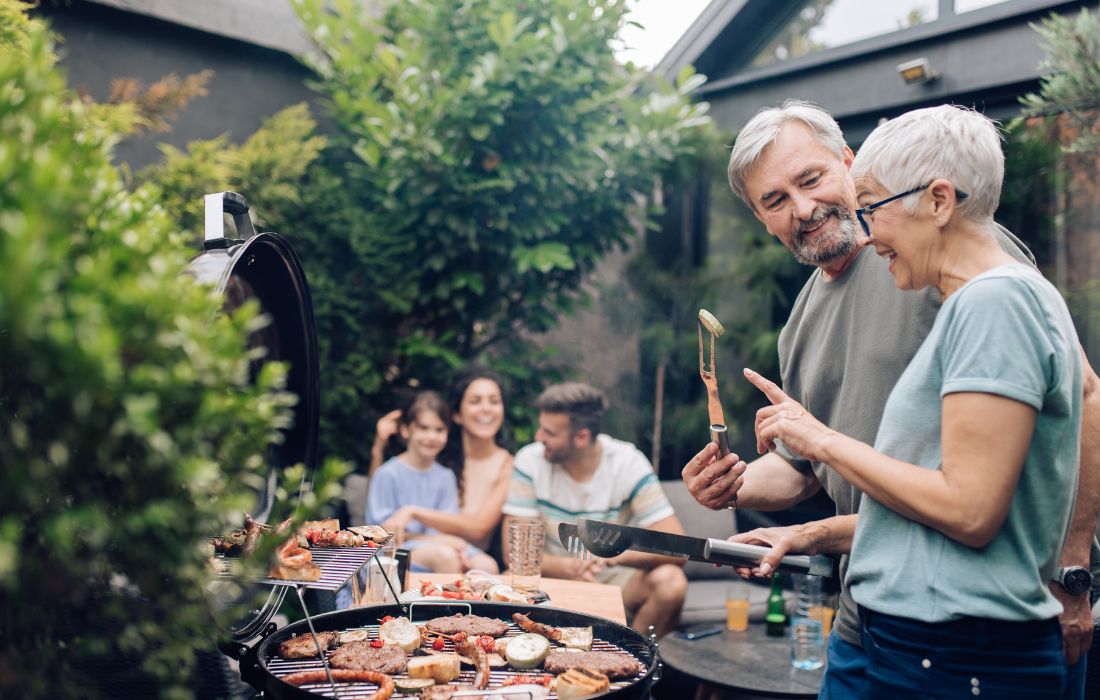 The men, though, would always be near the grilling station with a cold beer in their hands. Hence, why don't you relive this tradition by getting your grandfather a set that can make it easy for him to grill the best-tasting barbeque go the extra step and organize a family grill out while you're at it?
Whiskey Decanter Set
Speaking of cold drinks, for those who have grandfathers with elegant style in drinking, then we're sure that he will enjoy a decanter set. If you have the budget, you can even get a timeless crystal set. This is not recommended for those with grandads who suffer from arthritic hands!
What's great with decanter sets is that they are not just for the Father's day . These sets can serve as great birthday gift ideas for grandfathers.
Other Unique Gifts for Grandpa
Aside from the ones we have mentioned above, here are more unique gift ideas for the best grandad in the world:
A high-tech turntable. Get a piece that can convert his favorite vinyl records into mp3. In fact, there are even units that can play cassettes and CDs at the same time!
A swiss army knife. Your grandpa doesn't need to be an outdoorsman to appreciate a swiss army knife or multitool. This tool can be used for almost anything and everything around the house from loosening screws, cutting ropes, and more.
A family tree. Finally, take your grandfather down a trip to memory lane by creating a family tree with all your names and pictures in it. Bring out a box of tissues, though, not for grandpa but for grandma! Don't say we didn't warn you.
Tattoo as a gift. Because why not? Getting a tattoo is not limited to young people; anyone of any age can get a tattoo. Tattoo is a form of art, and getting one, regardless of age, can only be another wonderful thing your grandpa has done in his life.
If you're going to take away something from our article, it's this: any gift that shows your grandfather your love for him will be priceless. Stick to pieces that can be used rather than displayed, those that can be worn rather than kept hidden. By keeping these tips and gift ideas for grandpa we have shared with you in mind, we're sure that you will be able to find the perfect gift for the best grandad in your world.
Mariam Simmons
Mariam Simmons is a fashion enthusiast and Content Manager at Alpine Swiss. She loves traveling to the world's top stylish destinations and gets inspired to create helpful fashion and lifestyle guides. With over a decade of writing experience, her main goal in creating content is to ensure readers learn something useful and provide value instead of noise.
---