Description
Gabe Memory Foam Slides By Alpine Swiss
Product Features:
Faux Nubuck Upper, EVA Outsole

STYLISH – The Alpine Swiss Gabe memory foam sandals are casual and stylish. These athletic style slides are the perfect shoes for casual everyday wear.

MEMORY FOAM COMFORT – These sandals feature thick memory foam insoles that mold to your feet for a personalized fit. The soft padded footbeds provide deep cushioning that will eventually contour to your feet for maximum comfort.

ADJUSTABLE – The soft faux nubuck adjustable straps allow you to customize your fit. The easy slide entry is perfect to quickly and easily slide these on or off.

DURABLE – The EVA foam outsoles have texture that provides traction and prevents slipping. The outsoles are thick and durable yet lightweight.

FIT – Medium width, full sizes only, half sizes should round up.

MSRP $45.00
Alpine Swiss has a long-standing partnership with Children's Hunger Fund through which we help feed hungry children in the U.S. and around the world. These Food Pack meals contain enough food to feed a family of 4-5 for one week and are hand delivered to the homes of those in need by trained volunteers in their community to establish relationships that foster genuine care. In 2020, we are celebrating over 3.8 million meals donated since 2014, your purchase enables us to continue this partnership. We thank our customers for their continued support and all those whose lives have been touched by Children's hunger fund, Thank you!
All You Need to Know About Memory Foam Slides
You want light and comfortable footwear during the summer, and that's where memory foam slides come into play. These only take seconds to put or remove from your feet. They have open toes and backside, making them breathable and suitable to wear without socks.
Slide sandals are perfect to wear by the pool, on the beach, and during summer activities. Depending on how you combine them with your wardrobe, they can even be a fashionable statement. If you want the most out of slides, you need a top-quality model.
Gabe slides deliver the best balance of aesthetics and functionality. You have multiple color choices and sizes to find an optimal fit. The manufacturer uses memory foam for the ultimate comfort, making this an athletic shoe. It's durable and suitable to wear every day, making it a wise investment for the upcoming summer.
Are Slides Comfortable?
The secret to comfort is in choosing high-quality footwear. Sandals are no different. You can't go wrong with memory foam slides. The foam adjusts to your foot's shape, ensuring optimal comfort and support.
The comfiest men's slides should have well-cushioned footbeds. Soles should be capable of absorbing shock well. You might be walking on different surfaces, such as sand or concrete. Shock absorption ensures your feet don't suffer from fatigue or pain even if you spend the entire day on the slides.
Soft straps are another vital addition to men's slides with memory foam. A rough strap leads to blisters and cuts into the skin.
How Should a Slide Fit Your Foot?
Identifying an optimal fit is imperative to ensure the maximum comfort of your slide. Here is a brief overview of what to consider:
The base: Gabe memory foam slides come with a thick sole to guarantee proper support.
Length and width: If your toes stick out of the sandal, it looks gross. But not only that, it affects your comfort and leads to blisters.
Arch support: This could be important since it offers better support for metatarsal and longitudinal arches.
Soft and adjustable straps: The option to adjust is essential because feet are unique, and you want an optimal setting for yourself.
How to Clean Memory Foam Slides?
If you notice your memory foam slide sandals are dirty, try wiping them with baby wipes or wet tissues. In addition, there are other tips for cleaning and maintaining your slides:
Baking soda: You can wipe persistent stains by applying some baking soda to sensitive areas. Allow the mixture to sit for 15 minutes, and use an old toothbrush to clean everything. You can rinse with water once you finish.
Vinegar: You can use vinegar for more delicate or sandals with fashionable details. Grab a small cup and mix water and vinegar. Use that solution to rub the stained areas. Depending on your sandal's condition, you can even soak it in the water and vinegar mix.
Hydrogen peroxide: This is the strongest solution, so use it only if the previous two can't help. Soak your slides in this solution for a few minutes and watch the magic happen.
Tumble wash: Most sandals are suitable to wash in a washing machine. However, use cold water and follow the manufacturer's instructions.
Shipping & Returns
Fast and Free Shipping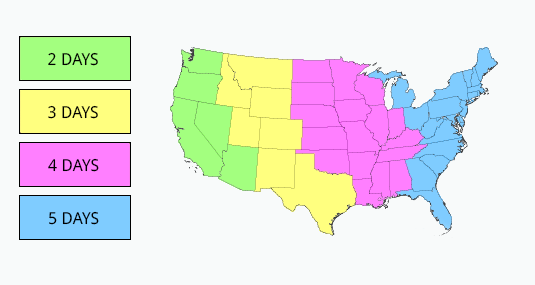 Easy Free Returns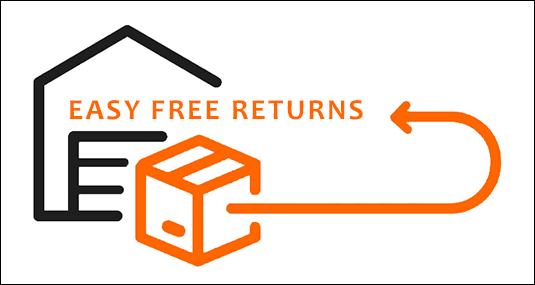 For details and to start your free return visit Our Returns Page.