4 Types of Backpacks: A Guide to Different Backpack Styles
2022-08-26
No matter who you are, chances are you own at least one backpack even if you are not the backpack type of guy or girl. After all, backpacks are the go-to bags for students. But that's not the only reason why this type of bag has such an important role in our lives. While we can be nostalgic about memories of our youth, it doesn't wholly explain why people continue to carry them around years after graduation.
Functionality has a lot to do with the backpack's popularity. It's a great travel buddy, allowing you to carry all your essentials on your back wherever you might want to go. Backpacks can serve as a treasure chest, enabling you to carry everything you might need for the day's adventure. Just think "Dora the Explorer". This style of a bag helps you keep your hands free while doing daily activities such as commuting to and from work and shopping. For moms handling a passel of kids while running errands, there's no question that backpacks can be a godsend.
More importantly, backpacks are the best at organization. There are compartments and pockets galore, allowing you to keep every little thing you need in its proper place. Even the smallest backpacks have designated pockets that help you keep your stuff organized.
Aside from their functionality, backpacks are comfortable to use and easy to maintain. They generally don't need any special care. Some can easily be wiped clean while others are machine-washable. Of course, we can't forget one of the main reasons why these bags have never gone out of trend: they can be considered fashionable accessories.
There are different backpack types available, catering to the wide variety of styles and preferences of the public. You can find backpacks that are suitable for working in an office, designer backpack purses, travel backpacks, and knapsacks. In short, there's a trendy backpack available for every occasion.
Backpack Trends and Purposes
There are different backpack styles available in the market, each specifically designed to suit certain lifestyles and work habits. Travel backpacks, for example, are typically designed to be used as carry-on luggage. They have enough capacity to store all travel essentials and more.
In addition, a travel backpack features additional straps and buckles to help spread its weight on your body as well as keep it secure while you're carrying it. Sling backpacks, on the other hand, are like the best of two worlds - a sling bag and a backpack rolled into one. As the name implies, this style allows you to "sling" the bag over your shoulder like a crossbody bag with the functionality of a backpack. They often feature a number of pockets that allow you to keep your stuff organized. And they look trendy to boot.
Another type of backpack style is the knapsack. Unlike the other examples we've provided, this one is traditionally made of waterproof canvas. It features a drawstring closure and a flap that is secured with a buckle, magnet, or some type of fastener. Knapsacks are commonly used by the military, but they are also popular with students and hikers.
There are even designer backpack purses that can be transformed into a crossbody bag or a shoulder bag, giving you more versatility while keeping the functionality intact.
Backpacks Types: Which one to choose?
There are plenty of different backpack styles that you can choose from to suit your personality and preferences. But if you're not sure which one you should choose, we've got your back. Below are the four best types of backpacks and what they're good for.
Outdoor and Hiking Bckpacks
Outdoor or hiking backpacks are obviously best suited for people who love enjoying time in the wild. While there are many types of outdoor backpacks available, they typically have the same features such as multiple straps to help with the weight distribution.
Most hiking backpacks are made of nylon because they're very durable and puncture-resistant. In addition, you'll find that they also come with multiple external pockets to help you easily access some of your stuff such as water, a flashlight, and other essentials you need in the great outdoors.
Crossbody Backpack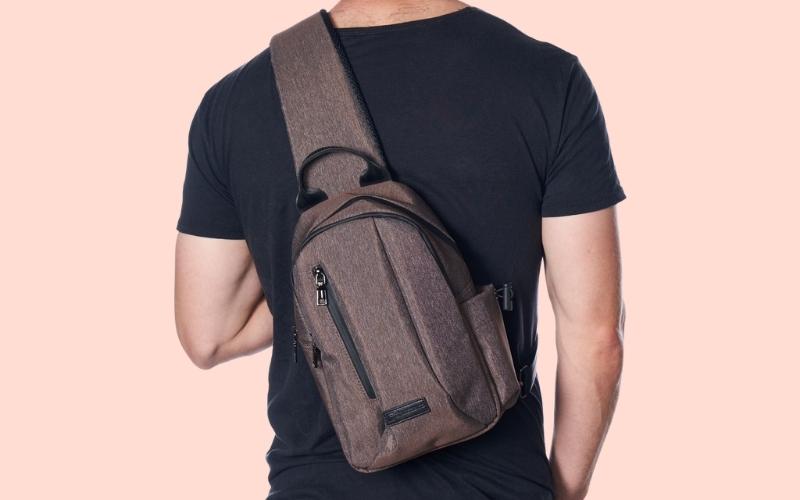 As we've already mentioned, crossbody backpacks are the best of two worlds. You get the style and comfort of using a crossbody bag coupled with the capacity and functionality of a backpack. This type of backpack features a classic one-strap sling design that you can choose to wear over your left or right shoulder. The strap is typically adjustable, so you can create a snug yet comfortable fit.
This is perfect for commuting since you don't have to worry about your backpack snagging on something. More importantly, it won't hit your back if you need to run. You know, in case you're late for something like a meeting or a class. Since this is also a backpack, you can expect to see several compartments allowing you to keep your essentials organized. Most crossbody backpacks also feature a quick-access zipper pocket in the front for your phone, keys, or other small items.
School Bookbag
Obviously, this is the type of backpack most of us are familiar with. Bookbag backpacks are a classic for a reason. It's always been the bag of choice for students whether they're in middle school or university. And there's a good reason for it. The main compartment is spacious enough to handle multiple books and notebooks.
These backpacks also typically feature pockets for other school supplies such as calculators and the like. There are even pen loops to keep your writing accessories easily accessible. Most book bag types also come with a front zipper pocket where you can store stuff that you need to have on hand such as your ID, wallet, and keys.
Laptop Backpack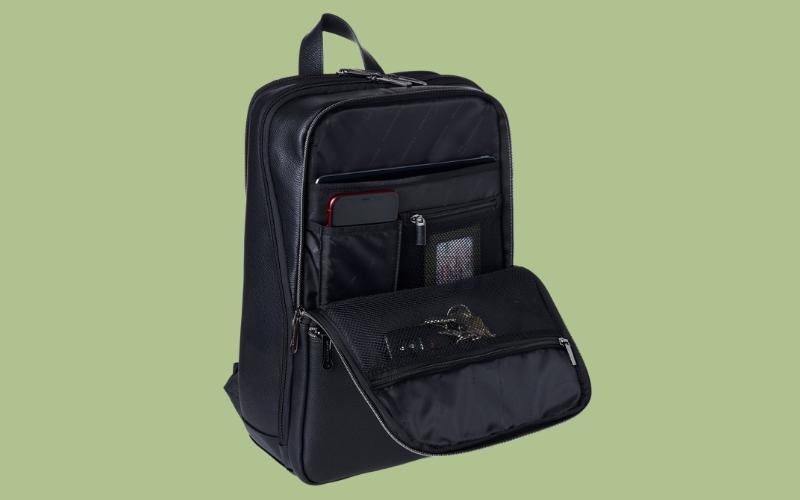 Laptop backpacks, as the name implies, are suitable for people who need to bring their laptops with them wherever they go. This type of backpack features a padded sleeve that keeps your laptop safe and snug while you're commuting to and from work or school. Most backpacks in this style feature a slim modern profile. They also often come with organized sections where you can keep your documents, pens, and other work/school essentials.
There Can Be More Than One
With so many different types of backpack bags to choose from, there's no question that you'll easily find one that's suitable for you. In fact, you don't need to stick to one kind of backpack to serve as your school or work bag as well as a travel bag. You can have designated backpacks for every occasion. And you never have to worry that they'll go out of style.
Mariam Simmons
Mariam Simmons is a fashion enthusiast and Content Manager at Alpine Swiss. She loves traveling to the world's top stylish destinations and gets inspired to create helpful fashion and lifestyle guides. With over a decade of writing experience, her main goal in creating content is to ensure readers learn something useful and provide value instead of noise.
---