Valentines is coming and everyone is freaking out on what they should give as gifts to their special someone. Chocolates and roses might still work on women, but what about men?
If you are looking for a great for your man, there are a lot of Valentine's day gift ideas for men that you can check out. Although men are not particularly picky when it comes to gifts and they would appreciate it no matter what type of gift you give them, it is not a bad idea to make some effort and look for a unique gift for your man.
Here are some of the unique valentines gifts for him that you can consider.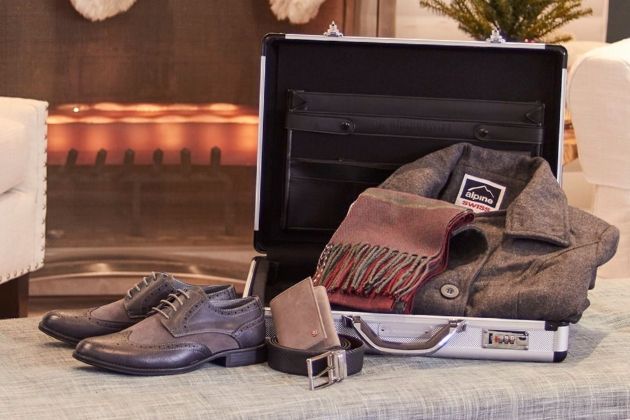 1. Accessories
Women have tons of different accessories, but men have them too. Although not all men wear accessories, you might encourage them to do so by giving them something that they can wear.
Leather Belt
This type of gift is still a good option, especially if your husband or boyfriend loves to wear formal or semi-formal wear. As a matter of fact, it is applicable to almost any type of clothing.
Soft Men's Scarf
Valentine's Day is still pretty cold in some countries around the globe so it is not a bad idea to give them a scarf. It is not only a way for them to counter the cold as it can also be used as a fashion accessory.
Men's Watches
If you have money to buy watches, it is a great gift for Valentine's Day. Watches are considered as a fashion statement for men, much like jewelry for women.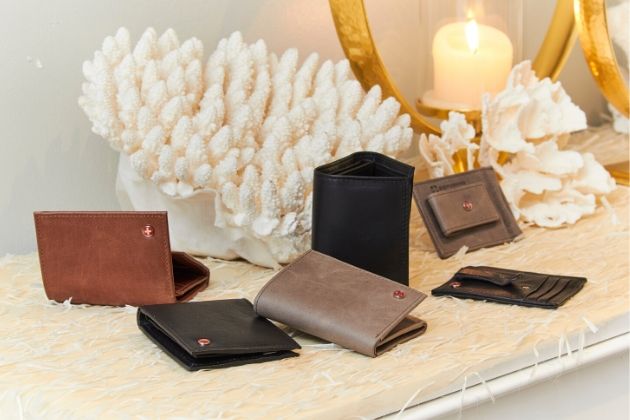 2. Wallets
Wallets have always been a great gift for almost any occasion. If you are running out of options or you don't have enough time to look for a gift, this will be a great go-to option for you.
Money Clip Wallet
If your husband or boyfriend doesn't like using wallets, a money clip wallet might be a great gift for them. In a sense, it is not really a wallet, but it allows you to store your money, cards, and other things safely. It is not too bulky so it won't bulge on their pants.
RFID Wallets
One of the gifts your husband or boyfriend will surely appreciate is an RFID wallet. It is a form of security if they put their credit or debit cards on their wallet.
Slim Front Pocket Wallet
If your man is a bit traditional and he doesn't want to use the new wallet designs, you can always get a slim front pocket wallet. It is very slim and it doesn't bulge.
3. Heart Boxers
Did you know that men love boxer shorts? Not everyone wears them, but most men would prefer to wear boxers than briefs. Well, they are more comfortable to wear and it doesn't restrict their movements too much.
Since it is Valentine's Day, giving them boxers with heart prints would be an amazing idea. They won't have to wear the boxers when going out and it would be covered by their pants so it won't be a problem to give them something cute.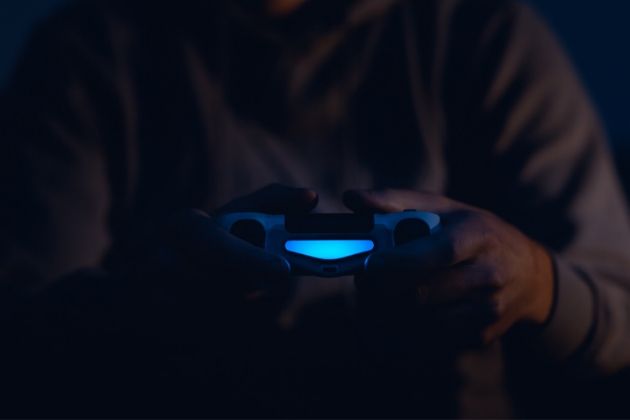 4. Gaming Gears
If your boyfriend or husband is a millennial or they just love to play video games, there is no better way to do it than giving them some amazing and new gaming gears in the market. This is probably one of the best gifts that they will get on Valentine's Day.
Pro Tip: If you don't know anything about gaming, you can just watch them play their games or you can check their online searches if they are looking for particular gaming gear. This would give you an idea of what to get them. Here are some of the possible gifts that you can give them.
Gaming Headset: If you want to know what to get boyfriend for Valentines Day, a new gaming headset is definitely a great choice. One of the things that can improve their gaming experience is an amazing headset that would give the best sound effects on their games. By giving them something new like a Razer Kraken Pro V2, you would definitely make them jump for joy.
Wireless Controller: If your boyfriend or husband loves to play PlayStation 4, you might as well get them a brand new wireless controller. However, we are not talking about the usual wireless controller. There is a limited edition God of War Wireless Controller that will surely make them crazy.
Gaming Chair: Is there a better gift than a brand new gaming chair? If your husband or boyfriend is just sitting on a regular chair or their gaming chairs was already damaged, Valentine's Day is a good excuse to give them a brand new gaming chair.
5. Boozy Gifts
Men love to drink. This is a fact and only a few men are not actually drinking alcohol, especially those who are allergic to them (that's some bad luck right there). If you want to know what to get a guy for Valentine's Day, anything related to drinking would be a great idea. Men are simple-minded organisms and they would like whatever you give them, but they would be overjoyed if it is related to alcohol.
Whiskey Cologne: Don't get pissed easily. Most of your husbands and boyfriends probably have their own brand of perfume, but this is just simple cologne. If they are staying at home and they want to smell unique, they can enjoy the scent of woodsy whiskey.
Drinking Horn: This is a bit extreme, but it is definitely an amazing gift. This epic drinking vessel is an amazing accessory if your husband or boyfriend is drinking with friends or family members. It gives a bit of fun and excitement to their drinking session.
Mini Liquor Bottles in a Heart Box: Is there something sweeter than a box of mini liquor bottles? Since it is Valentine's Day, you finally have an excuse to give something sweet while still giving them what they want.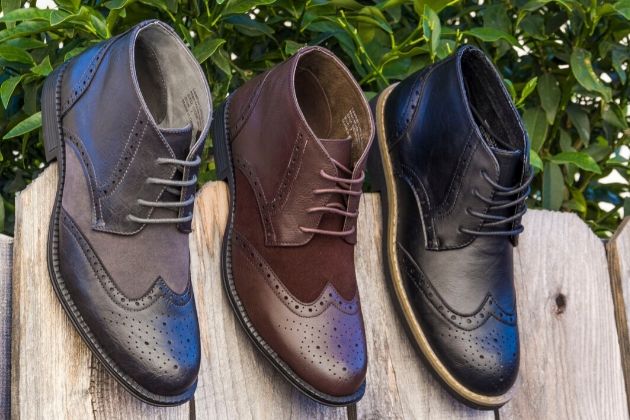 6. Shoes
Now, we're talking. Shoes are one of the best possible gifts that you can give them. All men love shoes and it would be very weird if they don't like it. Well, you will have to do your own research though to make sure that you buy the right one.
There are men who love basketball shoes and there are some who love to wear leather shoes. Skate shoes can also be a good choice. You just have to know what they want.
7. Millennium Falcon Waffle Maker
If your husband loves Star Wars, a great Valentines day gifts for husband would be the Millennium Falcon Waffle Maker. It's always great to start the day with a waffle in hand, but it would be better if it is shaped like the Millennium Falcon. How cool is that?
8. Stone Drink Dispenser
One of the good Valentines day gifts for him would be a stone drink dispenser. If your husband or boyfriend loves to drink, this is a pretty unique dispenser that you can buy for them. You just need to put the bottle at the top and you can start pouring your favorite alcohol on your glass.
9. Personalized AirPods Case
Does your husband or boyfriend use AirPods? If they don't have one, buy them a brand new AirPods and get a personalized case. Try to use your imagination and creativity for the case as you have the capability to choose whatever design you want. You can put your initials on the AirPods case or you can look for a specific design that your man loves.
This is a great gift for Valentine's Day as it shows your love and care for your husband or boyfriend through personalized design. Although most men are not too emotional when it comes to gifts, they will surely appreciate it.
10. Swiss Army Pocket Knife
Do you want something that would help your husband or boyfriend prepare for whatever life throws them? Give them a Swiss Army Pocket Knife. There is no better gift than this if your man loves trekking or he loves to go camping.
To Wrap it Up
All these Valentines day ideas for him are just ideas and you don't have to follow them. It will only serve as a guide to help you find what you want to give them. At the end of the day, your personal preference will still be the deciding factor.
The only thing that you have to remember is to always consider what they want. Men don't show it, but they do appreciate the gifts that are given to them. Even if they don't like it, they won't show it. They would say that they love whatever you give them so you just have to make the extra effort to find out what they really want.
---