7 Things Women Find Most Attractive in Men's Clothing Styles
2020-07-23
It's an undeniable fact that every guy wants to look good. Who wouldn't, right? But what looks good doesn't always translate as "sexy" to women. If you want to look irresistible to the opposite sex, then you have to know what do women find attractive in men. Of course, there are plenty of attractive clothes for guys. And what works for one won't necessarily always work for another. Moreover, "sexy" is very subjective which means it's not always universal.
That being said, we've managed to compile different men's clothing styles as well as accessories that seem to work wonders on most of the female population. So, read on to find out what thousands of women find super sexy in a man.
What Style Do Women Find Most Attractive in Men
Just like women, there are different men's clothing styles. There's your everyday clothes, your work clothes, your night-out-on-the-town clothes, etc. And with every style, there are several sexy outfits for men that women just can't help but drool over. Which is why we've decided to give you several examples of how to dress and be more attractive to women in various ways and in a variety of settings.
Casual Style
Did you know that, according to a survey conducted on 1,000 women, nearly 40% of women find casual outfits for men attractive? In fact, 17% of them choose jeans and a t-shirt as their favorite outfit. To be more specific, it's a white shirt and blue denim. There's just nothing sexier.
This comfortable look is easy enough to achieve for most men. You just need to pick a shirt that fits you properly - not too loose that it hides your physique. But not too tight that it makes you look like Johnny Bravo. Your jeans should also be well-fitted - either a tapered cut or a slim fit pair that ends just on top of your shoes.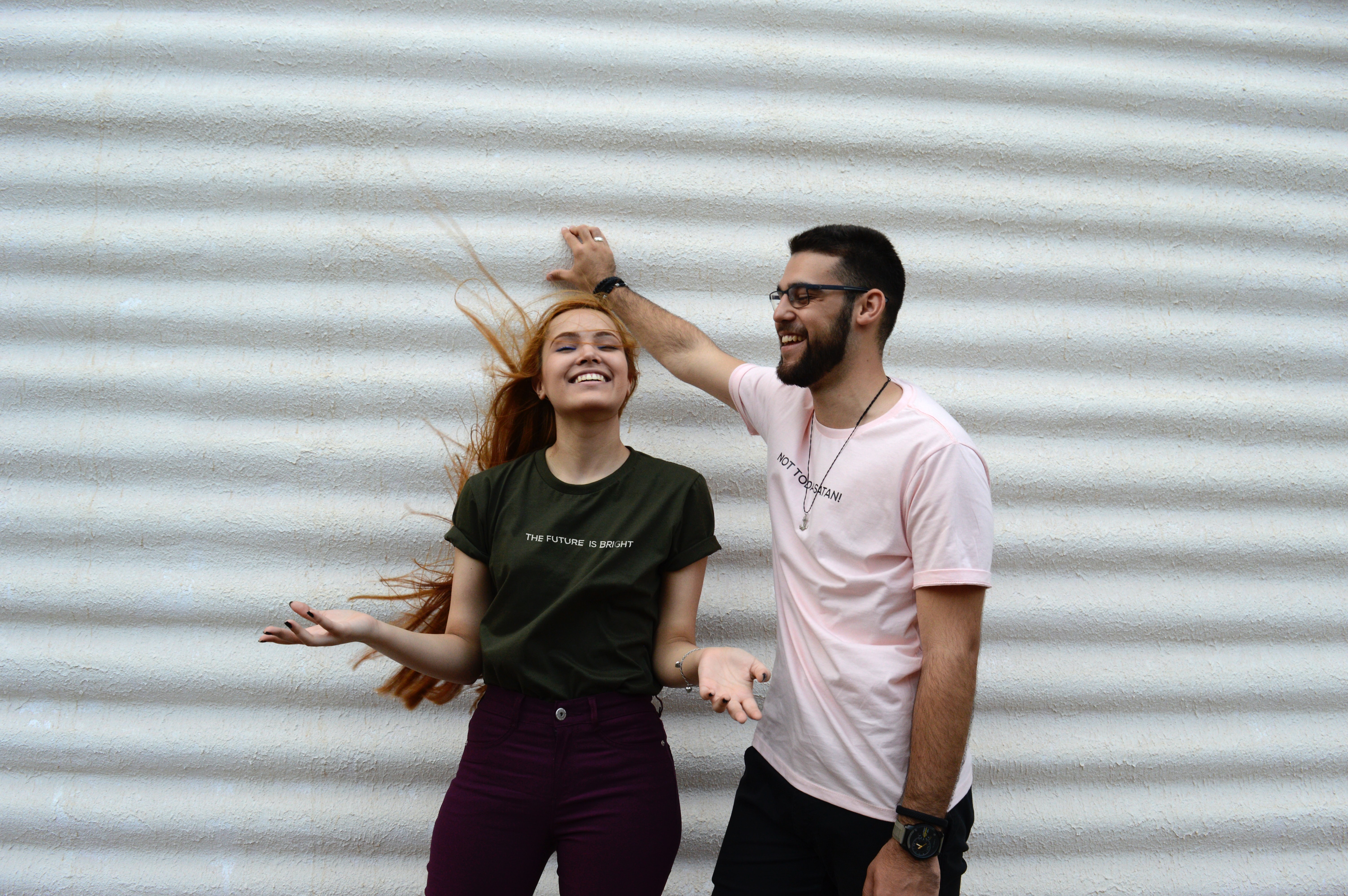 Smart Casual Style
Smart casual is a step above casual but considered less formal than business casual. As the name suggests, business casual is for the office. Smart casual outfits, on the other hand, are more suited for everyday wear outside of it. The beauty of smart casual is that it allows you to be comfortable while still looking a bit elegant and mature. You can still wear denim jeans as long as it has a more polished appearance. Chinos are a good option as well.
Of course, the question is, does this clothing style look attractive to women? Fortunately, the answer is yes. While it's not as sexy as some casual outfits we've mentioned, some women love the smart casual style because it makes the man look more put together.
Business Casual Style
As we've already mentioned, business casual is a clothing style that's a little more formal than smart casual. It's a more relaxed, comfortable style that still projects a tidy, professional image - appropriate for the office.
Compared to the others listed here, this is not the most attractive men's clothing style for women. That being said, there are still outfits and accessories under this category that would turn any woman's head.
Women, as previously mentioned, love a man in jeans and a shirt. Pair it with a blazer to make it look more business than casual and you'll turn up the heat a million times higher. A fitted cashmere sweater, totally appropriate for the work environment, is one of the most attractive outfit for a man. This is because it drapes well over the body and the texture of the sweater makes a person want to touch it. Wear it over a button down shirt, a nice pair of pants, and dress boots.
Business & Formal Style
Every woman will tell you just how sexy a man in a suit looks. A well-tailored one, to be precise. When you wear a suit, it makes you look capable, powerful, and smart. You're the guy who gets things done. Moreover, it gives you a boost of confidence. And we all know how sexy confidence can be. Clean cut and classic. You can never go wrong with wearing men's attire for business.
7 Sexiest Things a Man Can Wear
Rolled Sleeves
Forearms can be incredibly sexy. There's just something about a guy wearing a long-sleeved shirt who suddenly rolls up his sleeve. He suddenly becomes 1000x more attractive. It gives this laid-back vibe after you've just finished doing some manly work. You're cool, casual, and totally approachable. The best thing about this sexy style is that it works with most types of outfits - a sweater, button-down shirt, or a long-sleeve Henley.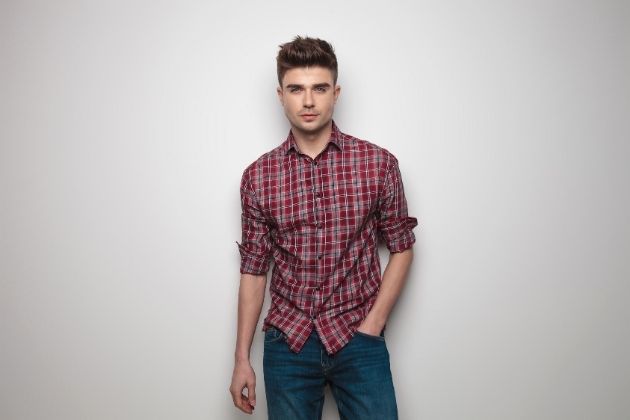 Masculine Accessories
Accessories are meant to help you customize your style, to enable you to reflect your personality. The right accessories can easily level up your look from nice to sexy. On the flipside, choosing the wrong ones can break the look you're trying to achieve.
So, what accessories are we talking about here? We'll focus on a few that most women find attractive - ties, belts, glasses, and wallets.
Wearing a tie is undoubtedly sexy for women as it makes you look all dapper and professional. Wearing it loosened at the pub after a day in the office makes you look even sexier.
Belts, as simple as they are, can help pull your entire look together. Yes, they do serve a functional purpose. But this accessory can also be a statement piece. When you wear a belt that matches your entire outfit, you're telling everyone that you've put thought into what you're wearing. You're taking care of your appearance. And nothing is sexier than a well-dressed man.
What about glasses? The right glasses can help boost your attractiveness quotient. In fact, a survey conducted a few years ago found that 75% of women found men who wear glasses a lot sexier than men without. When choosing the right pair, make sure to keep in mind your face shape and the design that complements your style.
Last but not the least, wallets. There are, as you know, different types of wallets available. And most guys don't consider it a fashion accessory like women do. However, your wallet can make or break your look. Bulky bifolds are an eyesore, especially if it creates a bulge in the wrong area. They definitely will leave unsightly lines on your well-fitting suit. More importantly, it just doesn't look attractive. A bulky wallet can indicate clutter and a disorderly life. If you want to level up your look so-not to so-hot, you need to go with a leather wallet that fits just right. Choosing wallets is quite easy. Just make sure that it's slim by design and matches your wardrobe. A dark leather wallet is the best match for a suit and tie. A lighter one for days you go casual.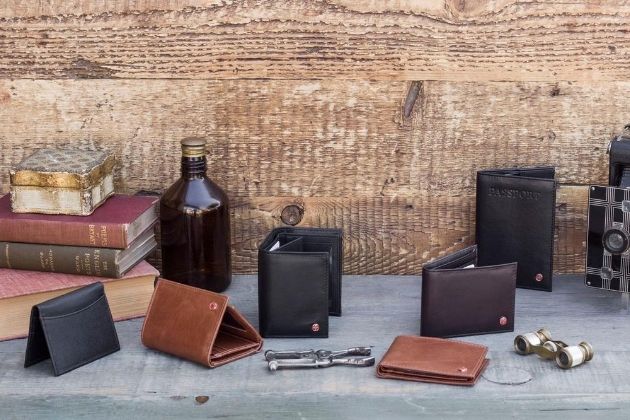 Watches
Aren't watches considered an accessory? Yes. Yes, they are. One would think that in the age of smartphones, watches would become irrelevant. But your watch is more than just a trusted timekeeper. It's a statement. It helps show off your forearms which, as we have mentioned before, are incredibly attractive to women.
In addition to this, wearing a watch is old school. It gives off this gentlemanly vibe, making you look mature, professional, and capable. You're solid, dependable, punctual, and trustworthy. So, wear a watch. One that complements your sexy outfit. Apple watches and the like do not apply.
A Well-Fitting Suit
All women find James Bond sexy. And it's not solely because he's a good-looking man. It's because he's a sexy beast when he's wearing a suit. The clean-cut and classic kind. But it's not just about what he's wearing. It's also about how he's wearing it. You won't be able to look sophisticated, capable, and powerful in a suit if the fit isn't right. You're more likely to look like a boy trying to convince people that you're a man.
To get the right fit, make sure that the jacket of the suit fits your shoulders snugly. The sleeves should end just above your wrist bone. Your pants should be at the proper length and drape smoothly. If you can afford it, buy bespoke or made-to-measure.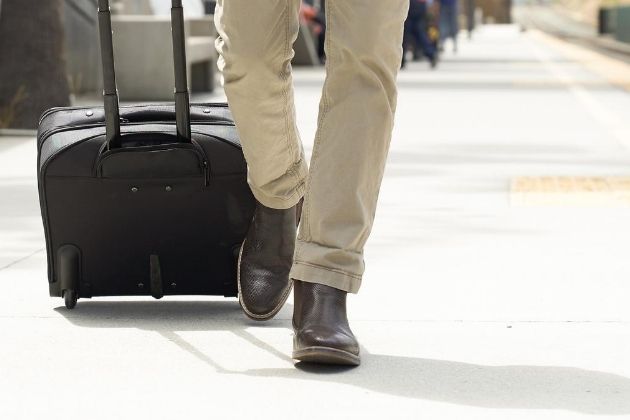 Stylish Shoes
Shoes can make or break even the most attractive outfit for a man. Women will judge you based on what's on your feet. And according to a survey conducted by retailer Reem, smarter leather shoes are sexy. Women seem to find men who wear these as more masculine, intelligent, and sexually mature.
Alpine Swiss Men's Owen Chelsea Boots
Henley
Henleys are undeniably sexy. They're considered better than the plain tee. They never go out of style. And they can be worn with almost all types of pants. In a sea of men wearing t-shirts, you'll stand out as more attractive while still enjoying the comfort of wearing casual clothes.
Leather Jackets
What woman doesn't find a bad boy sexy? Leather is tough but very smooth to touch. A leather jacket can easily elevate your style from okay to grade-A. You feel more confident because a leather jacket always looks good no matter what your clothing style is.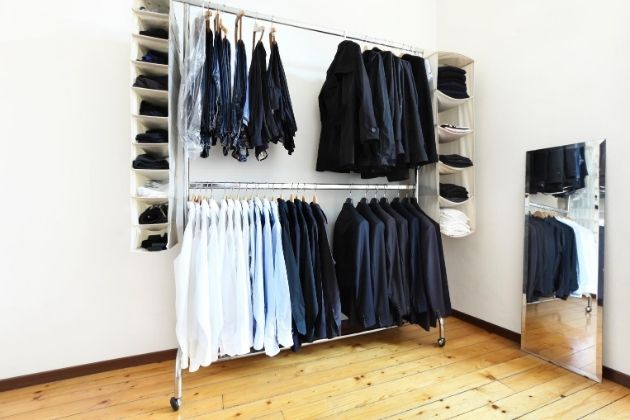 There's no question that clothes do make the man. We've shown you some of the mens sexiest outfits that you can easily add to your wardrobe. But there's one thing that all men need to wear in order to be their most attractive self - confidence.
You could be tall, dark, handsome and well-dressed to boot, but if you are insecure, women won't be flocking to your side. A man who looks confident can make anything he wears sexy. He may not have the best physique or wear the most stylish clothes. But if he looks like he's secure with himself and capable of making things happen, then he'll be the sexiest man in the room. So, make sure that you take the time investing in yourself as much as in your wardrobe.
Mariam Simmons
Mariam Simmons is a fashion enthusiast and Content Manager at Alpine Swiss. She loves traveling to the world's top stylish destinations and gets inspired to create helpful fashion and lifestyle guides. With over a decade of writing experience, her main goal in creating content is to ensure readers learn something useful and provide value instead of noise.
---