Business Trip Packing List
2019-05-21
Looking for a packing checklist?
Whether it's your first time on a business trip or not, packing right can make a difference between a hassle-free journey and a stressful one.
Preparing for a business trip needs time and planning. You don't want to leave everything for the last minute. A business trip is hectic enough. The last thing you want to happen is not having enough formal attires to wear for a three-day conference or forgetting to pack enough underwear and socks. Worst, not bringing important documents, such as client contracts or proposals – the very reason you're traveling a thousand miles for!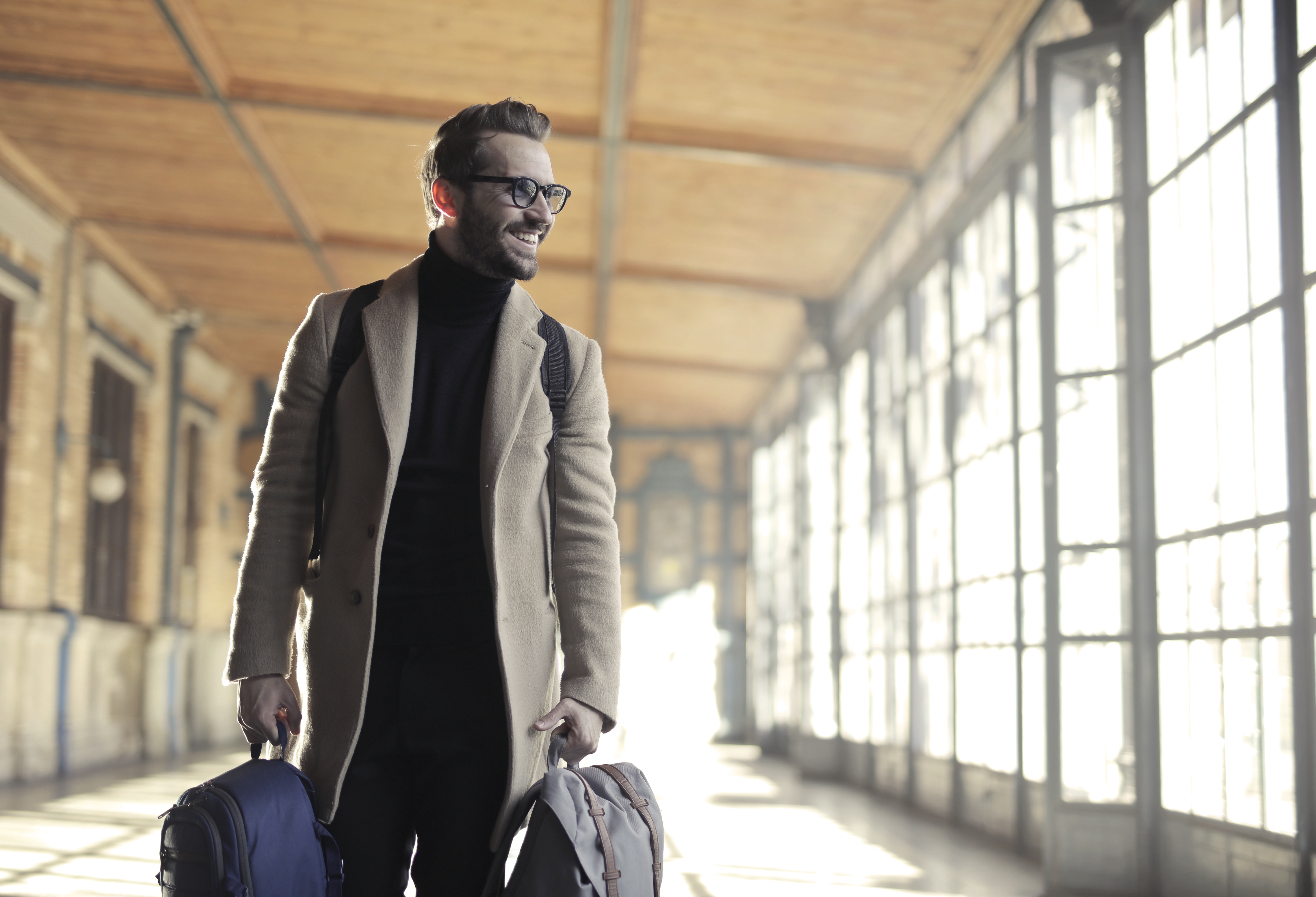 On this article, get the office business trip packing list you need for a stress-free, comfortable, and productive travel.
Ready? Keep reading.
Travel checklist – What to Bring on a Business Trip
Let's start with the things to pack for a business trip.
Basic Bottoms
There are two somewhat irritating things about business travels. 1) You've got to pack light because after all, you're traveling! 2) You need to wear some of your bulkiest clothing! Fortunately, that problem can be solved by carefully picking what goes in your luggage checklist. One of the essential tips for business travelers is bringing a few clothing items that can be mixed and matched for various occasions. Of course, you want to start with the basic bottoms. Whether you prefer wearing pants or skirts, pick one basic color – black, brown, or blue. This enables you to travel light because you don't need multiple pair of shoes, belts, or tops. Any of these basic colors will certainly go well with everything. Also, dark colors are preferable because some dirt, tear, and the like are less noticeable.
Shoes
The ideal travel men's shoes need to be everything at once. It must be comfortable to wear, stylish, and suitable for any occasion. Most business trips involve some walking, navigating public transportation, attending formal to casual dinners, meetings, and outdoor activities. They may also involve a few restaurant trips and of course – photo ops! If possible, bring just two pair of shoes that work with your basic wardrobe. They should go with many different outfits so you don't have to overthink. And because you will wear your travel shoes the moment you walk out of your house and head to the airport, up until the time you go back home, always, always prioritize comfort over anything else.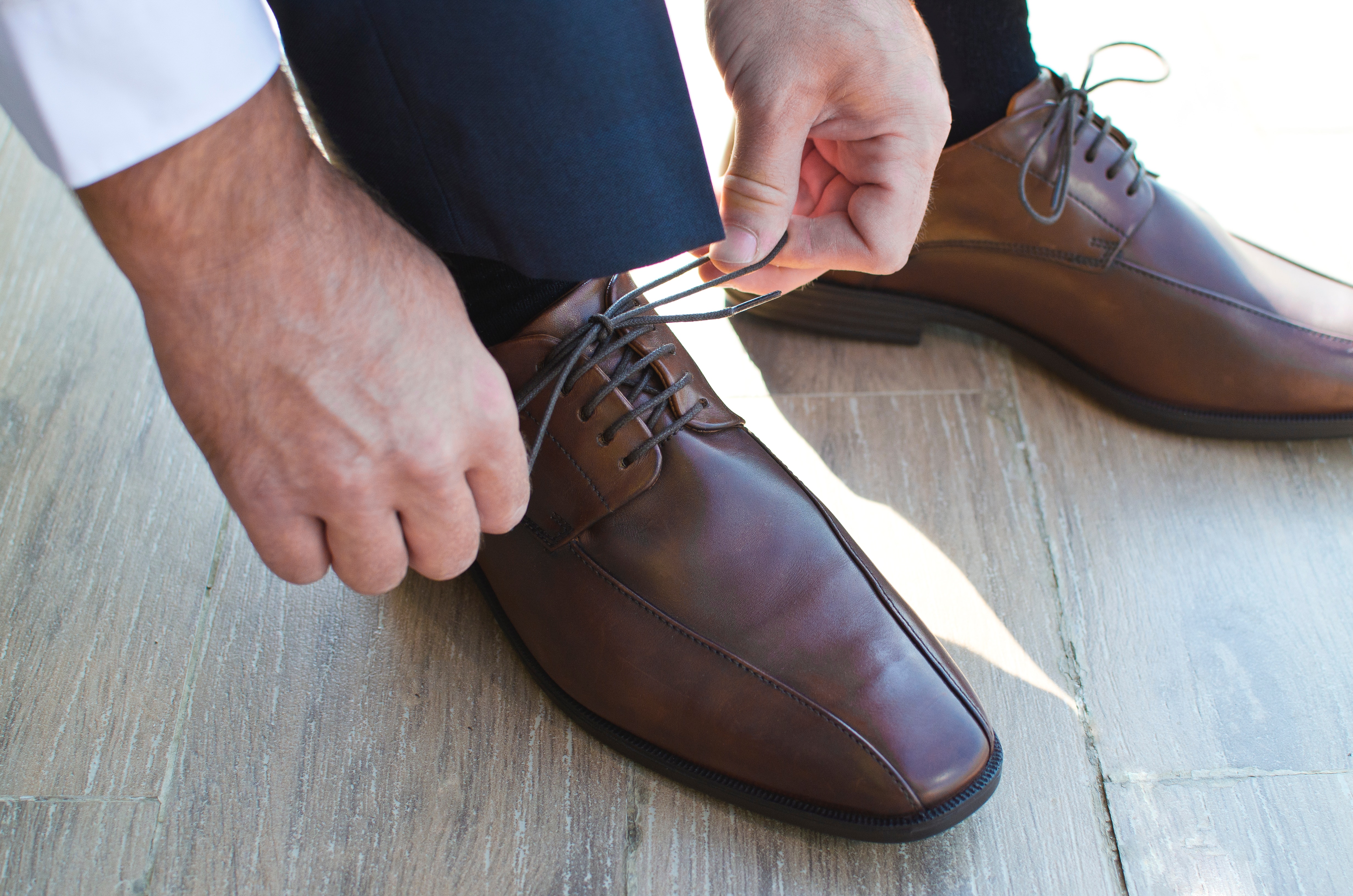 Here are some of the best travel shoes for business people:
Runners – comfortable, stylish and most of all, have a sleek design which means it won't eat so much space in your luggage.
Travel Flats – the most comfortable shoes you could wear on travel. If your business trip involves some outdoor activities, be sure to bring flats.
Leather boat shoes – very versatile. This type of shoe is ideal for both casual and semi-formal events.
Travel sneakers – you will never go wrong with sneakers. There are so many designs that perfectly fit most types of outfit, from casual to business types.
Underwear and Socks
These are among the business travel essentials that you should never ever forget. Pack enough for each day of your trip, plus two extra pairs. Even the best travel shoes are nothing without socks. They don't just keep you in style but they also keep you comfy throughout your trip. There are many types of socks that are great for travel, such as compression socks, low-profile socks (great for sneakers, boat shoes, and flats), and high-performance socks that are suitable for many outdoor activities. Also, don't forget to include sock liners in the things to pack for a trip checklist. These are tiny half socks that don't peek out of the shoes.
Tops, Blouses, and Sweaters
When selecting outfits, figure out what the weather is going to be like in your destination. You can find information on your favorite travel blog. Also, don't forget to inquire about the dress code, which can vary significantly between cities or regions. Additionally, check your business trip schedules or itinerary so you can easily plan for your travel wardrobe. Once you've done all these three requisites, it's time to pack. Choose your wardrobe with the concept of traveling light in your mind all the time. Go for comfortable, stylish outfits that pull double-duty and can be dressed up or down, such as a nice casual dress that fits a business meeting and a dinner with your peers afterward.
Cell Phone Charger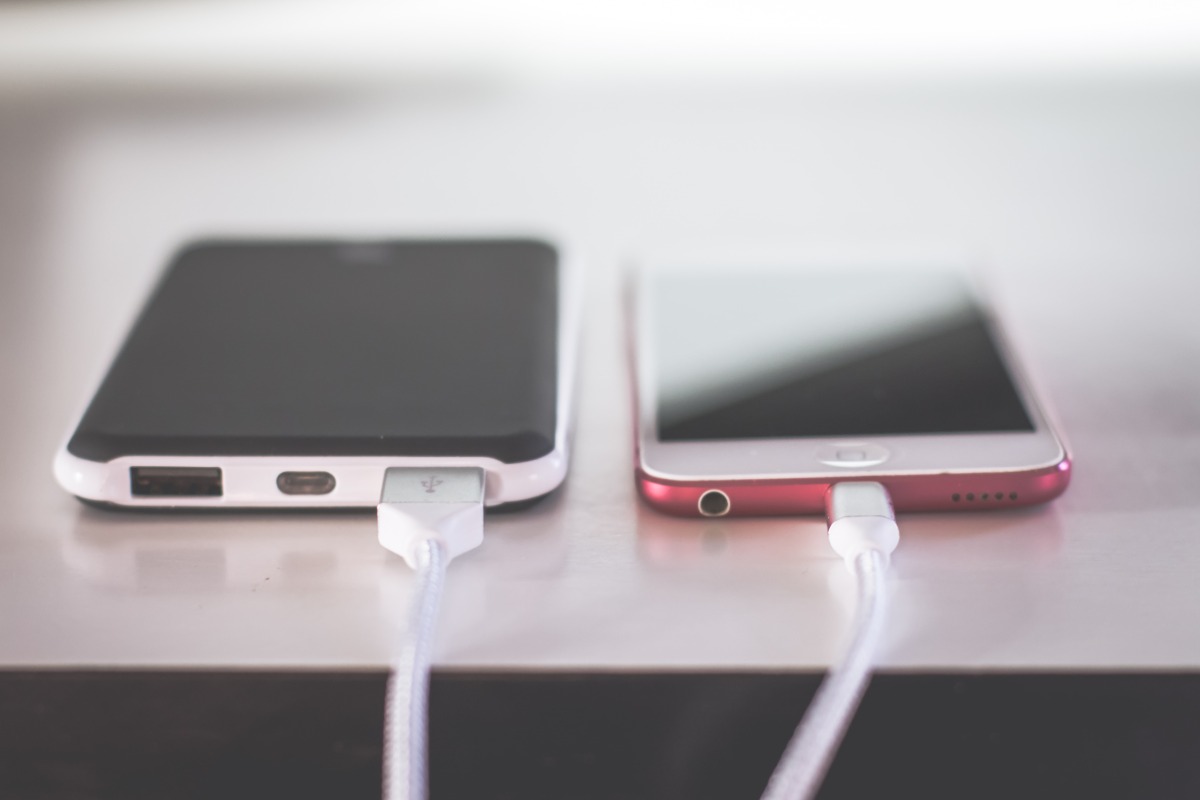 One of the most important stuff you need for your trip is your cell phone charger. You don't want to miss on important emails, messages, or calls because your phone runs out of battery! Pack a portable charger and a wall charger, along with a power bank just in case.
Toiletries
While your hotel will likely provide some toiletries, nothing gives you better peace of mind than having your own set. Pack shampoo, soap, facial cleanser, toothpaste, toothbrush, wipes, makeup, a razor, etc. Take note that the amount of liquids you can put in your hand-carry luggage is limited. Pack no more than 3oz of liquids and gels and put them in a resealable plastic bag. Also, place your toiletry bag in an outside pocket of your bag as you will have to take them out during security checks at the airport.
Travel Documents
Another essential packing must-have is your travel documents, which include your passport and visas, personal identification (ID) cards, flight bookings, tickets, etc. If you have receipts, booking confirmations, rental car confirmations, and the like, put them in a separate folder for easy reference. Always keep your travel documents, especially your IDs, accessible. Place them in a secure pocket of your handbag or backpack.
Laptop Bag and Carry-on Luggage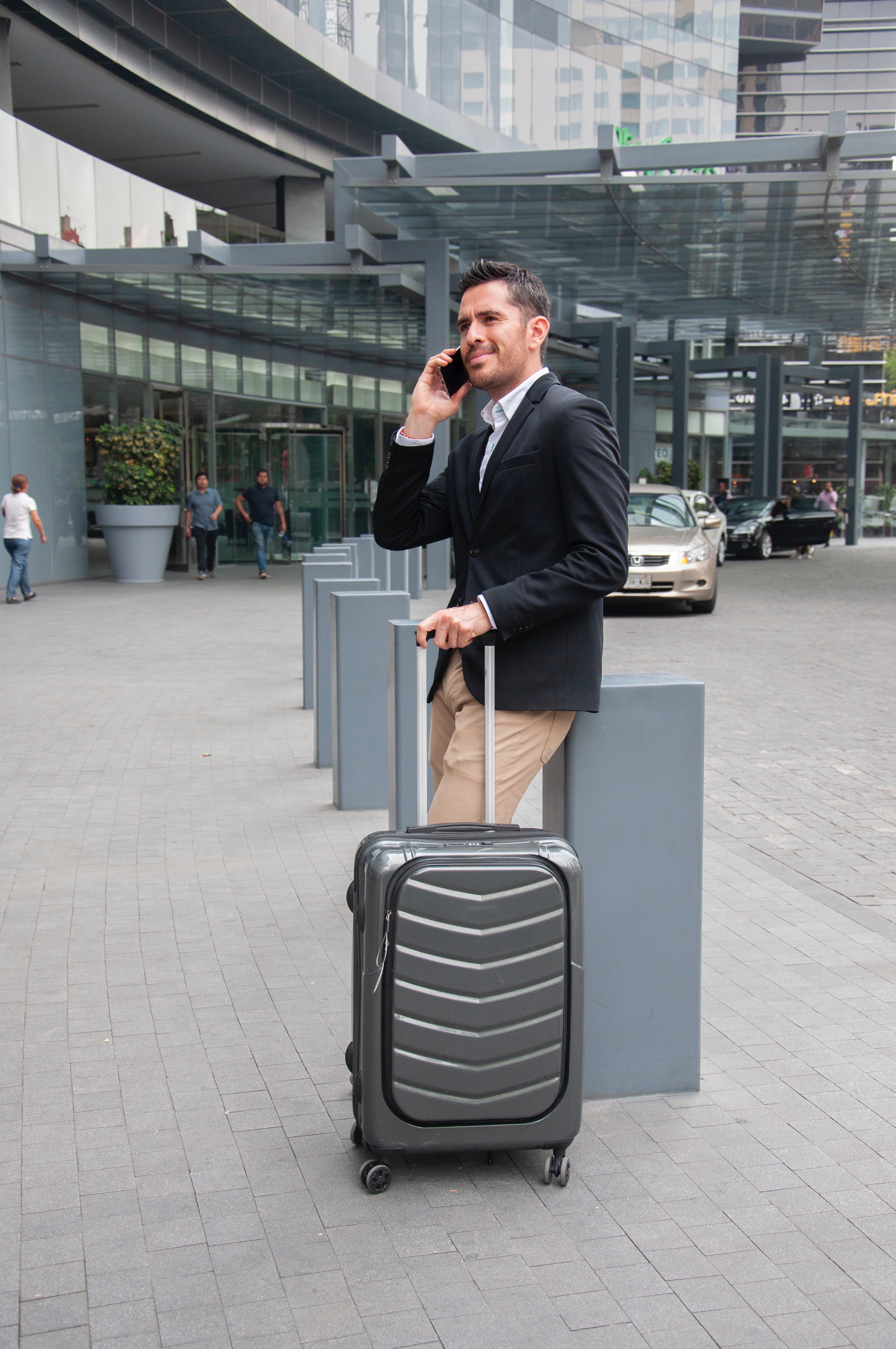 It may be tempting to just slip your laptop in your bag or business luggage on wheels. However, making use of a laptop bag will protect your most important work tool from damage. It is also more convenient as you will have to take your gadgets out for security checks at the airport. Don't forget connectors, charger, USB, headset, and other accessories you need. All your valuables – wallets, credit cards, cash, cell phone, etc. should go into your carry-on luggage. Additionally, it should contain your toiletries, medications, chargers, a change of underwear, and travel docs. Don't forget to pack some entertainment too, such as a book, if you're taking a long flight.
Business Cards
Part of your essential packing list is your business cards. Traveling is a great way to make new connections and expand your network. You will never know who you will meet so make sure you replenish your business cards.
Conclusion
Whether you're looking for a local or international travel packing list, this traveling checklist will ensure that you have a comfortable and less stressful business trip. With such, you have one problem solved and you can now focus on learning how to pack for a business trip.
Again, aim to pack light. It's hard to travel when you have so many bags or luggage to look after. You don't need to bring your entire closet to your work trip. What you need is some basic stuff – bottoms, shoes, underwear and socks, tops (blouses, shirts, sweaters), toiletries, gadgets, chargers, a laptop bag, travel documents, and business cards.
Hopefully, the tips discussed in this post will make your upcoming business trip fun, easy, and productive!
Mariam Simmons
Mariam Simmons is a fashion enthusiast and Content Manager at Alpine Swiss. She loves traveling to the world's top stylish destinations and gets inspired to create helpful fashion and lifestyle guides. With over a decade of writing experience, her main goal in creating content is to ensure readers learn something useful and provide value instead of noise.
---