Camping is a very exciting outdoor adventure that no one wants to miss. However, there are many things you need to prepare and consider before you pack your bag and head outdoors. One of these is camping fashion. Just because you're going to deal with nature doesn't mean you can't wear stylish camping clothes and stay fashionable. Also, you need to know the different camping outfits and camping wear to keep yourself comfortable. If you're not sure what to wear to go camping, here are some what to wear camping essentials you shouldn't miss.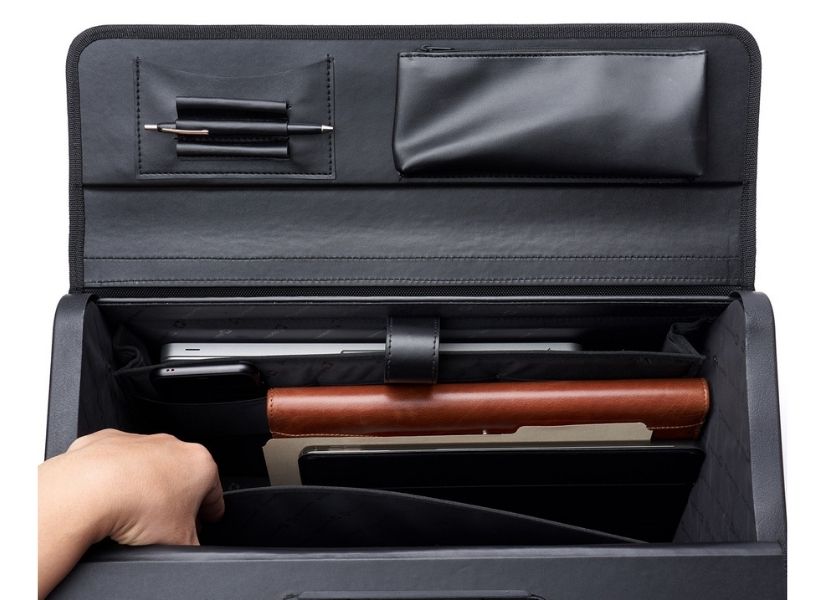 Don't Forget your Backpack
Your backpack is one of the most important items in your camping essentials list. This is where you will put all your important stuff such as wallet, towel, bottled water and other essentials. It is best if you have a backpack full of useful stuff when you're out of the tent and doing various activities like hiking. You can opt for a casual, stylish camping hiking backpack with great features. If you can find a waterproof, wear-resistant, breathable and multifunctional backpack, things will be extra convenient for you.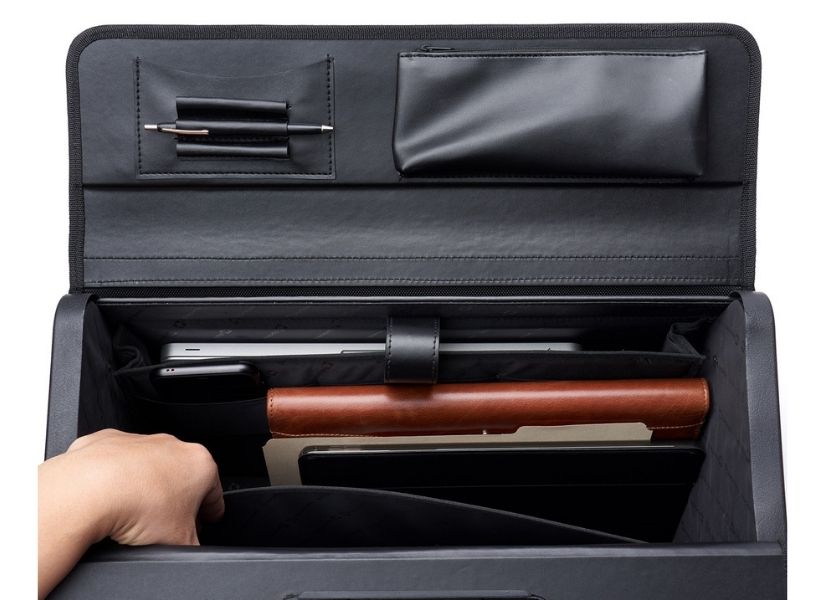 Quick-drying Pants/Shorts
If you want to know what to wear in a camping trip, you may consider the weather or the season. If you're camping in the summer, shorts will be your best bet. Wear some stylish summer camping clothing and choose among the best camping shorts that will give you maximum comfort. If you want to know more about what to wear camping in the summer, keep track of the weather and see what the temperature is like during your trip.
If you're camping in the fall, you may opt for quick-drying pants and other fall camping outfits such as hoodies, parka, cotton shirt and leggings. Don't hesitate to wear fashionable camping clothes as long as they are comfortable and fit you well.
Wear Shoes that Protect Your Feet
You'll want to keep your feet dry when camping but more than that, you have to wear something comfortable, especially if you want to go hiking and try other outdoor activities. If you want to have a safe and comfortable camping adventure and also spice up your camping fashion, here are the best camping shoes you can wear:
● Sneakers – High-quality sneakers are probably the best camping shoes for women since they are very comfortable. If you want to stay stylish, opt for printed kicks instead of plain ones.
● Slide sandals – Sandals are great for both men and women. They are not only comfortable shoes but they can keep you safe when walking on dirt road, nature paths or around the water.
● Water shoes – Water shoes are perfect for fishing, boating, kayaking and other water activities. They will keep your feet dry, protect your feet from sharp objects and prevent you from slipping.
● Boots – There are many camping shoes for men but boots suit them perfectly because they look stylish and sexy.
Keep the Sun Out
If you're going to camp in the summer, you'll need to protect yourself from the sun. These are the most important things to keep the sun out and enjoy your camping adventure:
● Camping sunglasses – There's a wide variety of sunglasses to choose from but it is best to choose sunglasses with polarized lens since they reduce glare and discomfort.
● Sun protection hats – Hats are also great for sun protection if you're going to spend a lot of time outdoors. For women, they can choose from wide-brim hats, ribbon hats, sports caps or cowboy hats. Men, on the other hand, can use stylish hats and visors.
● Sun protection shirts – While you're out in the sun, wear a sun protection shirt with UPF or Ultraviolet Protection Factor. This type of shirt will protect you from UV rays and prevent risks of skin injuries related to UV exposure.
Dress in Layers
If you're camping in the winter or just planning to camp somewhere cold, you should cover yourself well and dress in layers.
● Base layers – These are the clothes that touch your skin such as long underwear. You can choose from different fabrics including silk, merino wool and synthetics. You can also decide if you want something lightweight, midweight or heavyweight.
● Insulating Layers – These are the camping clothes that help you retain heat and are worn on top of your base layers and under your outer layer.
● Outer layers – These are your main protector against rain, wind and snow. When choosing your outer layer clothes, make sure they offer waterproofing and ventilation features.
Don't Forget the Small Stuff
● Socks - No matter where you go or what you do, you'll want to make sure you are wearing comfortable socks so don't forget this important item. If you're planning to go mountain climbing, bring mountaineering socks since they are made for arduous hikes and cold temperatures.
● Gloves – Gloves or mittens are very important, especially when it's cold. You may also need to bring a pair of glove liners if you're going somewhere very cold.
● Watches – Watches seem unnecessary but they can help you keep track of time. It will also help if you have a watch with GPS capability with a long-lasting battery.
● Disinfectant wipes – An unforgettable camping day also needs to be hygienic. So keeping disinfecting wipes at hand can be very useful to clean camp area and other items.
Don't Ignore your Hair
With a stylish camping outfit, you can't ignore your hair so pick a beautiful and comfortable hairstyle. You can choose from ponytails, pigtails, buns and up-dos. Men with long hair can also camp comfortably with different hairstyles such as braid or locks.
Keep your Makeup Light
Women don't necessarily have to wear makeup during camping but if you want to stay chic and beautiful, wear makeup but keep it light. If it's hot, the sun is just going to ruin your makeup so make sure it is light but visible enough. Opt for natural and dewy makeup and if you're going to use mascara and liquid eyeliner, make sure they are waterproof.
Now that you know the basic camping fashion essentials, you can easily mix and match camping clothes to look cool and fashionable while making the most of your camping adventure.
---