10 Best Gifts for Expecting Dads Under $35
2022-09-30
While Mother's Day is recognized and celebrated worldwide, few pay attention to Father's Day. Expecting a child is a life-changing experience for both moms and dads. Still, fathers get the least attention.
Although presenting gifts to expecting dads is a nice gesture, finding cool and funny gift ideas for such an occasion is a hard mission; therefore, this article will raise your attention to some nice gift ideas.
We are going to list below ten budget-friendly Alpine Swiss products, which are cool gift ideas for expected fathers, and would cost less than 35$.
Clark Down Alternative Vest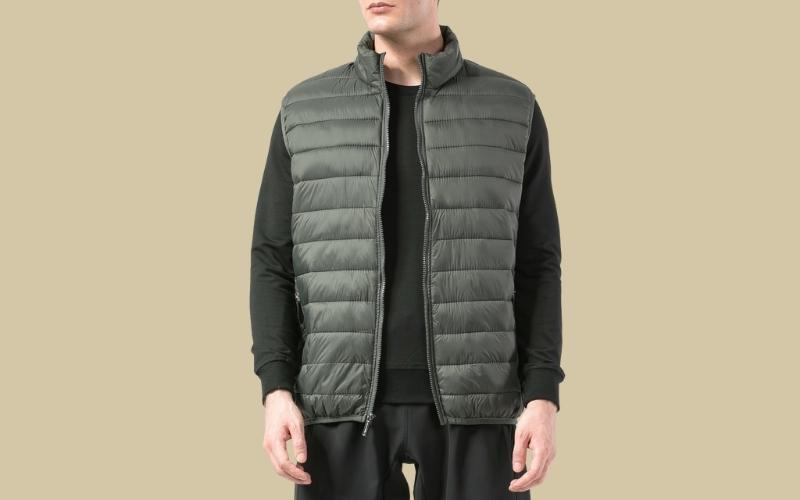 This Clark puffer vest is perfect for staying warm while doing some outdoor activities. It suits T-shirts, long sleeves, or even sweaters; thus, different style combinations can be created with it. Being sleeveless and lightweight, it's a practical choice while holding a baby around, making it one of the best Father's Day gifts for expecting dads.
Wade lightweight Mesh Sneakers
Mostly, having something to wear year-round is great. Wade sneakers are among the best stylish and comfortable shoes to have. An expected busy father would wear them all day without being bothered. This gift can be presented with a card saying, "when the feet are comfortable, so is the mind, body, and soul." as a gift compliment for the expected father.
Men's Pajama set
In most cases, sleeping becomes hard during the first months of having a newly-born. This 2-piece pajama set includes one cotton T-shirt and one pair of plaid fleece pants with a comfortable design to make sleeping easier. We all know that dads- though not pretty much expressive- get emotional after experiencing parenting. Therefore, this set might be a comfortable choice for them to relax, and wearing them for the Holidays family picture would leave an intimate and cute memory behind.
Alec Two Tone Wingtip Oxfords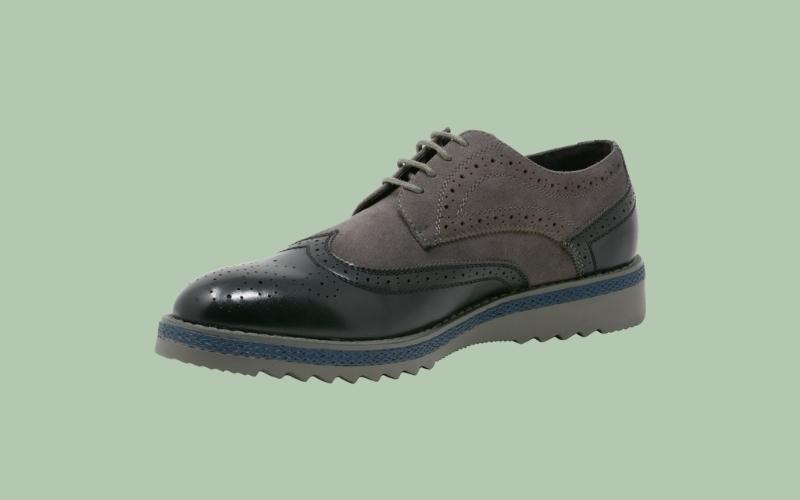 What makes a good gift idea for an expecting father? A pair of dress shoes that suits both casual and formal occasions. Despite the demands of a newly-born child, the looks of a gentle soon-to-be dad should not be affected. These wingtip Oxford shoes have a better grip on the floor because they are manufactured with leather lining and come with 1.5 heel height. In short, just because an expected father will hold a lot of responsibilities, it does not mean looking good is no longer an option.
12 Pack Cotton Dress Socks
It is funny how socks always get lost. Not to mention how messy things will be with a baby around. It is pretty thoughtful to gift these 12-pack cotton dress socks to a father-to-be because time is no longer to be wasted trying to find and match lost pairs. They come in stylish solid prints and pattern combinations as well.
Yukon Suede Slippers
These slippers make a perfect gift for a person expected to soon walk around inside the house shushing a baby; they are easy to wear and available in different colors. Not to mention being lined with soft faux fur for added comfort. When a man becomes a father, he might forget about himself, and these slippers show a sign of caring; their coziness is comforting during the first long days with a baby.
Logan RFID Zipper Bifold Wallet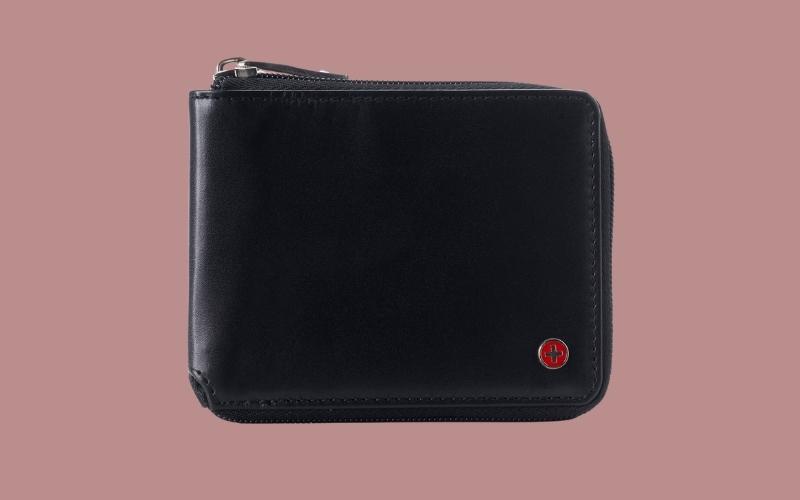 Being proactively protective is what's common between this wallet and fathers. It comes with RFID protection against credit and identity card electronic theft. Also, it secures all around with zipper closure to prevent valuables from falling. The Logan RFID Zipper Bifold wallet combines luxury and flexibility and is made of high-quality genuine leather that will last long. So, bear it in mind when doing expected Father's Day gift shopping.
Resistance Bands Set with Handles
Because a man is going to be a father, he will need to spend more indoor time supporting his partner. Going to the gym is probably no longer an option for a while. Therefore, this set makes a perfect addition to his workout routine. Since the bands are suitable for men and women, it will be a getaway chance once the baby is asleep. It is hard for a couple with a baby to find some alone time; thus, doing sports together in the comfort of their homes is a great idea. This portable set is great for all workouts, from rehabilitation recovery and physical therapy to building muscles. In brief, it is practical, can be shared with a partner, and a good way to get back in shape.
Harper RFID Magnet Money Clip
A magnet money clip is a stylish, modern, and convenient alternative for a bulky wallet. It is meant for use for back and front pockets. Also, it can hold all the essentials. In the case of a father–to–be, consider the fact that he is no longer going to be able to use both hands while doing things. Such a practical gift will be more needed; an RFID magnet money clip not only protects from thieves but also blocks card readers' signals from reaching other cards when in check line.
Lauter Genuine Leather Toiletry Bag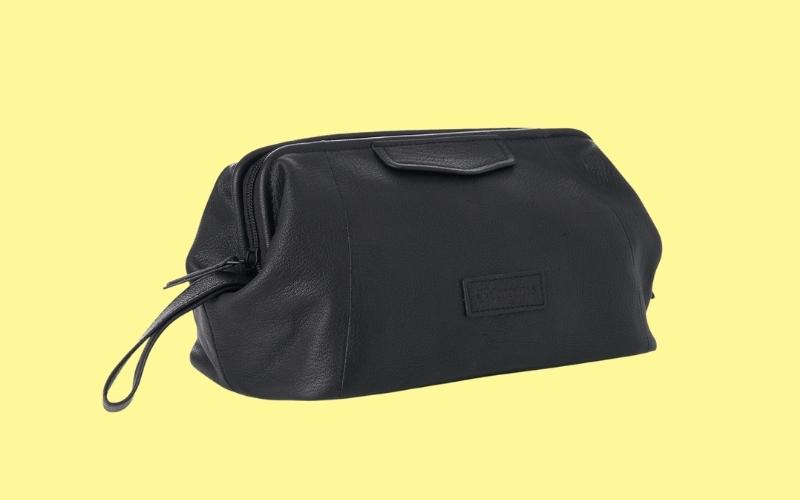 Hygiene is definitely to be considered for everyone, not to mention an expected father. Going out with a baby later on, will be like a trip, and "Be prepared" is the motto to hold on to. All grooming needs and even the baby's wipes can be neatly stored inside. Moreover, it is easy to fit in tight luggage. In short, the Lauter toiletry bag would be a useful gift for an expectant dad.
Conclusion
Eventually, showing a sense of appreciation by presenting gifts is nice, and being thoughtful about what to get is brilliant. Yet, presenting the gift when least expected is priceless; therefore, do not miss the chance to show soon-to-be fathers the love, support, and appreciation you have for them, and consider the ten gifts listed above.
Don't forget that people are always emotional regarding their babies, and gifting a father on such a beautiful occasion will mean the world to him; it's more important than many other events year round.
Mariam Simmons
Mariam Simmons is a fashion enthusiast and Content Manager at Alpine Swiss. She loves traveling to the world's top stylish destinations and gets inspired to create helpful fashion and lifestyle guides. With over a decade of writing experience, her main goal in creating content is to ensure readers learn something useful and provide value instead of noise.
---