Thoughtful Father's Day Gift Ideas to Make Dad Feel Special
2020-06-20
Did you know how Father's Day came about? No, it wasn't because a company who wished to commercialize our emotional attachment to our fathers (that came later). In fact, the holiday was truly established because of a woman's love for her father who single-handedly raised her and her 5 siblings, including a newborn, after his wife died. The woman, Sonora Smart Dodd, petitioned for the holiday to be recognized, so that fathers may be honored. Not just moms. Over a hundred years later, it is definitely a sentiment that still holds true today.
And it's probably the reason why you're reading this article today. You're most likely wondering what is the best gift for Father's day. Asking your dad definitely wouldn't help. He'll probably tell you that you're gift enough. And while that may save you some dollars, it doesn't fill that need to honor all that he's done to ensure that you have a good life.
But what can you give your dear old dad that tells him how grateful you are that he's your dad? The original father's day gifts were red and white roses. Now, that probably isn't the right answer to your question, 'what Father's Day gifts should I get?' Not unless you're gifting him with rare roses and he happens to be passionate about them.
The answer to your question will depend on a lot of factors such as personality, interest, and your relationship with him. To that end, we've compiled a number of ideas that may help you figure out which gift for dad says 'I love you' best.
Gifts for Dad from Daughter
You're daddy's little girl and you want to ensure that you remain the favorite among your siblings. We totally understand. That's why we've lined up some great gifts for dad from daughter below for you to choose from.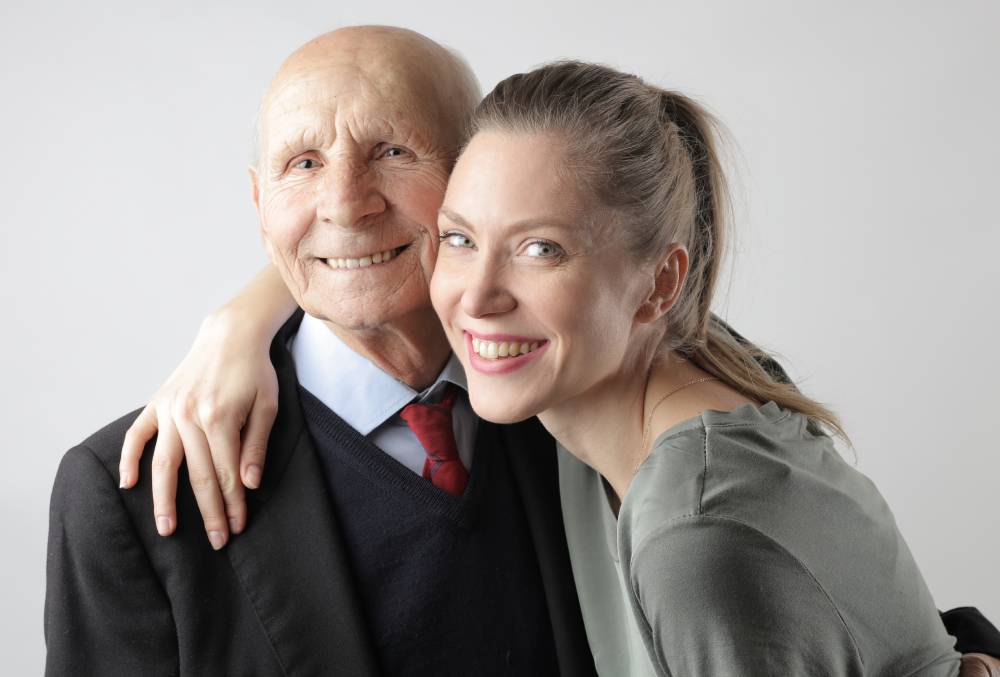 Smart Watch
If your dad loves keeping fit or needs to live a healthier lifestyle, a smart watch is definitely a good gift for him. It'll help him keep track of his vitals and give him that extra motivation to reach his fitness goals. He can also use the watch to stay connected at all times.
Belt
One would think that a belt wouldn't find itself on the list of cool gifts for dad. But there are different types of belts and it all depends on the dad right? There are plenty of dads who would love to receive a belt. Some may want a tool belt. Others may want fashionable belts for every occasion. And some might even like a belt with a buckle that says "World's Greatest Dad" or the Superman logo.
Turntable
If your dad is an audiophile, then he's going to love this gift. In case you're too young to know this, a turntable is an old school device that plays old records. Your dad can listen to his favorite records while you listen to him share stories of his youth. And if he doesn't have a lot of records, you can get him a turntable that can also play music from a USB device.
Awesome Father's Day Gifts from Son
Lost gifts from sons are practical in nature. That's just the way guys think. So, what practical stuff would make great Father's Day gift from son?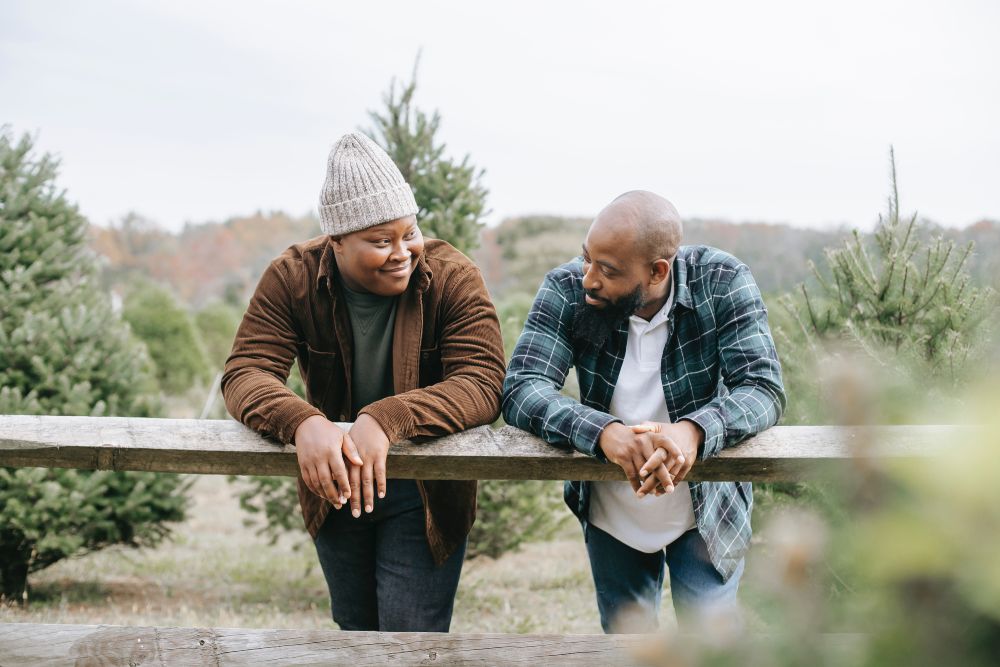 RFID Blocking Wallet
Identity theft is a serious concern these days. Your dad shouldn't have to worry about someone stealing his hard-earned money. RFID blocking wallet can take care of that. It'll ensure that his personal information stays safe wherever he goes. And with so many choices in the market, you won't have a hard time finding one that suits your dad's taste.
Money Clip
Not all men like carrying wallets, especially bulky ones that take up too much space in their jeans. If you're dad is someone who only carries the bare essentials, then a money clip might be something he'll appreciate. It's small and sleek. It cuts down on the clutter. And it prevents him from overspending.
Briefcase
A briefcase may sound old school but it doesn't have to be. There are many modern options of briefcases that your old man will like. He can use it to carry important papers, his laptop and/or mobile devices, or anything else he deems necessary for a day in the office that won't fit in his pockets. And then there's the other type of briefcase - the ultra-portable grill/smoker. He might appreciate it more than a leather one.
Father's Day Gift Ideas from Wife
Given that we're in the midst of a pandemic, you might be wondering, 'how can I surprise my husband for Father's Day?' You've been stuck together 24/7 for months and you're probably thinking that nothing would surprise either of you anymore, especially about each other.
Well, you're in luck. We've got some good gift ideas for dads. We even included first Father's Day gift ideas for those with a newborn or soon-to-be-born.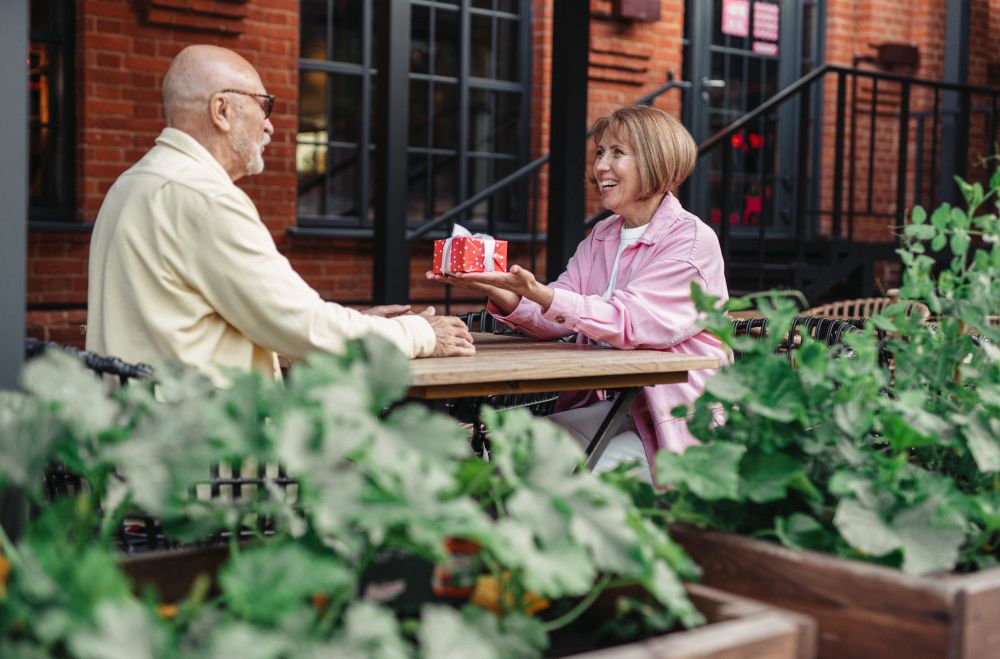 Grooming Kit
It'll be a long while before everyone will be comfortable going outside. But that's no reason why we can't make the effort to look good at home. Especially if your husband does a lot of video calls to family, friends, and/or colleagues. With his own grooming kit, he can make himself look good on and off camera. It'll also give him a boost in confidence in and out of the bedroom. It's the gift that keeps on giving.
The best thing about this gift js that you can be the one to choose what goes in his kit. You can include a beard balm, skincare products, hair products, etc.
Matching Shirt & Onesies
This is one of the best first Father's Day gifts. Just ask any dad. It's a fun way to commemorate his fatherhood. And they'll both look adorable. You might even want to get more than one matching set for those days when they'll be bonding without you.
Beer Subscription
Does your hubby love his beer? Then getting him a beer subscription would probably make you Wife of the Year. With this gift, he'll get to taste beer from independent breweries sent right to your doorstep. As an added bonus, it's one less thing on your grocery list.
Homemade Father's Day Gifts
Some of the best Father's Day gift ideas aren't bought but made. If your kid wants to give his/her dad something to show their love and appreciation, they don't have to spend a dime to get him something he'll love. Below are some of the most creative Father's Day gifts your kid can make.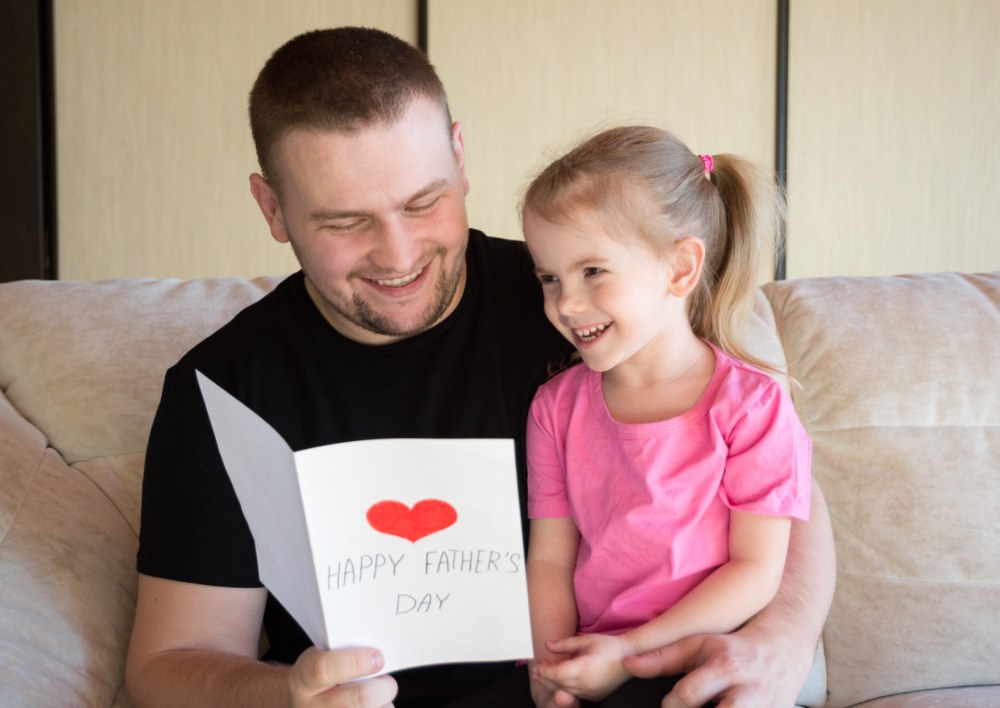 Monster Trail Mix
Kids won't have a hard time with this DIY Father's Day gift. They can just mix together their dad's favorite movie snacks like chips, pretzels, etc. Or they can make him a healthy trail mix for when he goes camping or fishing with his buds. They can put it all in a jar and decorate it with a tag "From Your Little Monsters".
Beer Bouquet
Ok, so the beer won't be DIY. But the kids can definitely decorate their dad's favorite six-pack. No matter how their decorations come out, this is one of the homemade gifts for father's day that will always hit the spot.
Best Personalized Gifts for Dad
If you want unique gifts for dad this Father's Day, you should look for something that can be personalized. Below are some custom Father's Day gift ideas.
Phone case: You can have your dad's favorite accessory (a.k.a. his phone) customized by gifting him with a phone case with your own personal message.
Mugs: Mugs, like shirts, are very easy to personalize. Just add the text or graphics you want.
Spatulas: A spatula that's engraved with his name or something like "World's Best Grill Master" would be a great gift.
Wallet: You can get your dad a monogrammed leather wallet. Another great customization is a wallet etched with a drawing of the dad and his kid/s.
How to Make Father's Day Special?
Celebrating Father's Day is not just about getting your dad the perfect gift. It's also about making him feel special and loved by spending time with him. And we don't mean sitting next to him on the couch watching football or any type of sports. That you can do any day. Below are some Father's Day activities that should inspire you on what to do this coming holiday.
Organize a trip
A camping or fishing trip is a great way for you to spend time with your dad. You get each other's undivided attention and plenty of stories to tell afterwards. You can even make it more fun for your dad by inviting his buddies along on the trip.
Take him to watch his favorite team
While we said no to the couch, a stadium is something different. If your dad is a hardcore sports fan, he'll appreciate ringside seats to watch his favorite team.
Treat him to his favorite restaurant
It might not seem much to you, but we're pretty sure a good meal and some one-on-one time with his kid will be the highlight of the day for your old man. Paying the bill will also be a proud moment for him because it shows how much his hard work and all his love has paid off to make you the person you are today.
Conclusion
We've listed a lot of cool gifts for dad in this article, so you won't have a problem finding exactly what your dad would order. But you should always keep in mind that gifts, while appreciated, are just material things that will fade away over time. Don't forget to show your dad your love and gratitude in words and actions. A deeper, stronger relationship with him is a gift that he'll treasure and make every day Father's Day.
Mariam Simmons
Mariam Simmons is a fashion enthusiast and Content Manager at Alpine Swiss. She loves traveling to the world's top stylish destinations and gets inspired to create helpful fashion and lifestyle guides. With over a decade of writing experience, her main goal in creating content is to ensure readers learn something useful and provide value instead of noise.
---