Money Clip vs Wallet: Which One Is the Best?
2019-05-24
Wallets and money clips are two of the most common accessories people have these days. For the past years, a lot has changed and more and more people are trading their bulky wallets over good money clips that they can simply slip into the side pockets of their pants or trousers.
But are wallet clips really better than traditional wallets? What are their advantages? Which one is best for you? It's time to dig deeper into this "money clip vs wallet" thing.
Clip Wallet Advantages
Let's start the discussion by talking about the benefits of using a money clip wallet. But what is a clip wallet?
It is a device used to store cash or cards in a very compact fashion. You won't believe it but they have existed hundreds of years ago but they only became popular when people started to use banknotes more frequently. Prior to that, they used wallets and purses to carry money.
It was not until the 1900s that bill clips became a trend, particularly among men. At first, they were used only by men in the upper class of society. But today, they are a luxury accessory that all people (men and women) can afford. More and more people are using cash clips. Why?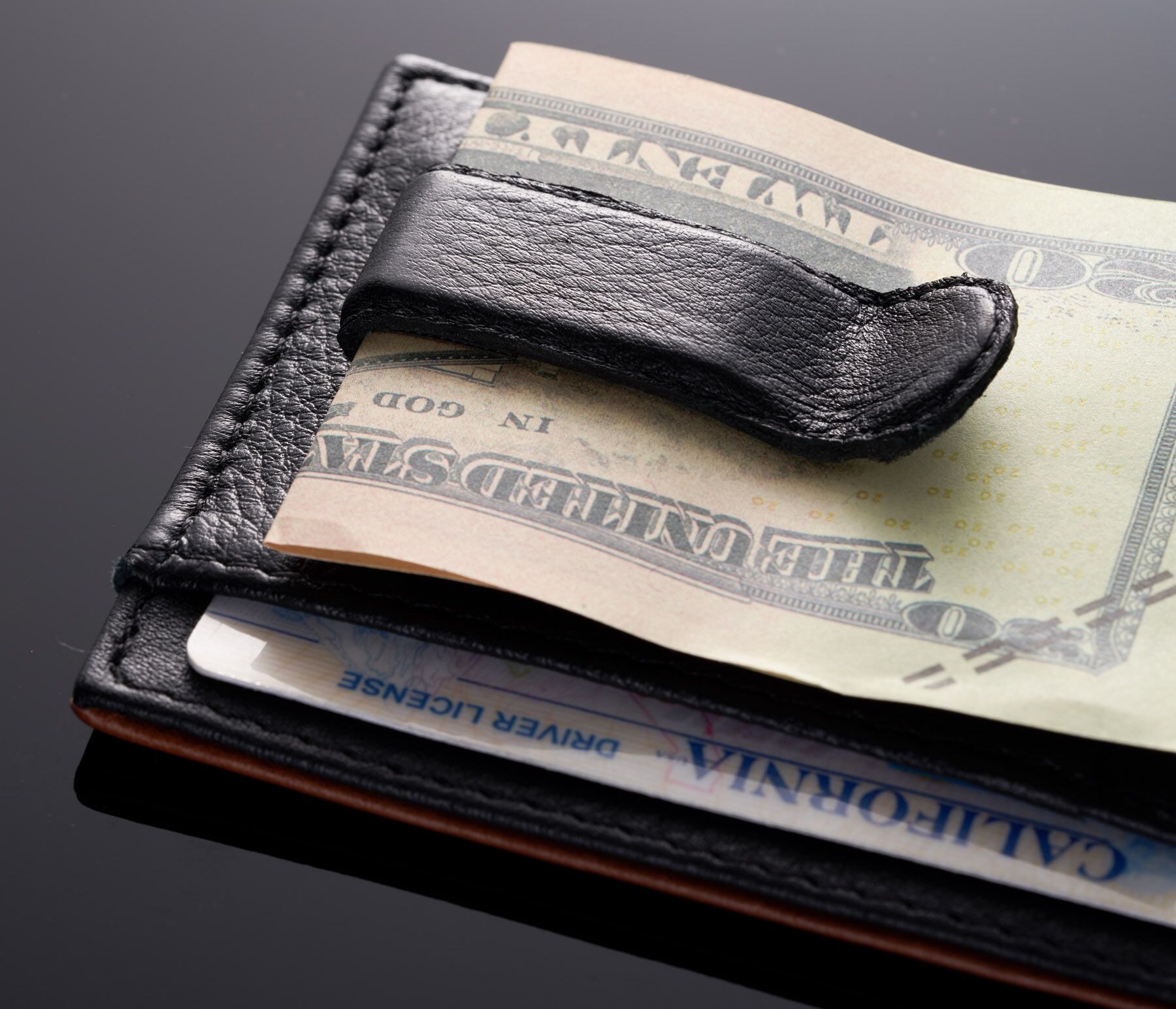 They are sleek and easy to use
The simplicity of the design of a clip wallet is one of the reasons why it is very popular, especially in the modern world where a lot of things have gotten to be more complicated. People, especially corporate individuals, and businessmen prefer to have a slim and sleek accessory for their cash that they can discretely slip into their blazer's pocket or even at the side pocket of their pants.
And that's a great thing if you are trying to look as smooth as possible. These clips even fit well in a vest's pocket. Nobody will ever notice you are actually carrying a wallet. There are also thick ones for the sporty or outdoorsy types.
They are easily accessible customizable
If you bring cash all the time, a clip is undoubtedly the most accessible accessory that you will use. Unlike wallets and purses, you don't have to deal with zippers, interior pockets, dividers, or compartments. Taking out cash is as simple as unclipping the money. If you are always on a rush, clips are a must-have.
They might be the simplest money-holding accessory you can find but that doesn't mean that they can no longer be personalized to meet your specific needs or match your style. For instance, you can have your initials engraved on it, or your favorite quote or phrase.
They also come in various types. You'll find magnetic clips that can securely grasp bills, papers, IDs, and plastic cards. Just make sure you are properly guided on how to use a magnetic clip wallet because it can cause damage to your credit cards if used incorrectly.
They can't ruin your style
Wearing fitted jeans? What about a tux? A wad of cash, cards, and receipts can spoil your look. It really is an eyesore to have a bulky wallet protruding from the rear or back pocket of your trousers. Your style gets even worse if you put your wallet into the breast pocket of a suit coat or blazer. No matter how good your outfit looks, a heavy, bulky wallet can make it look ragged. Some of the best clips are suited to the slim and trim styles of men's fashion wear.
How to Use?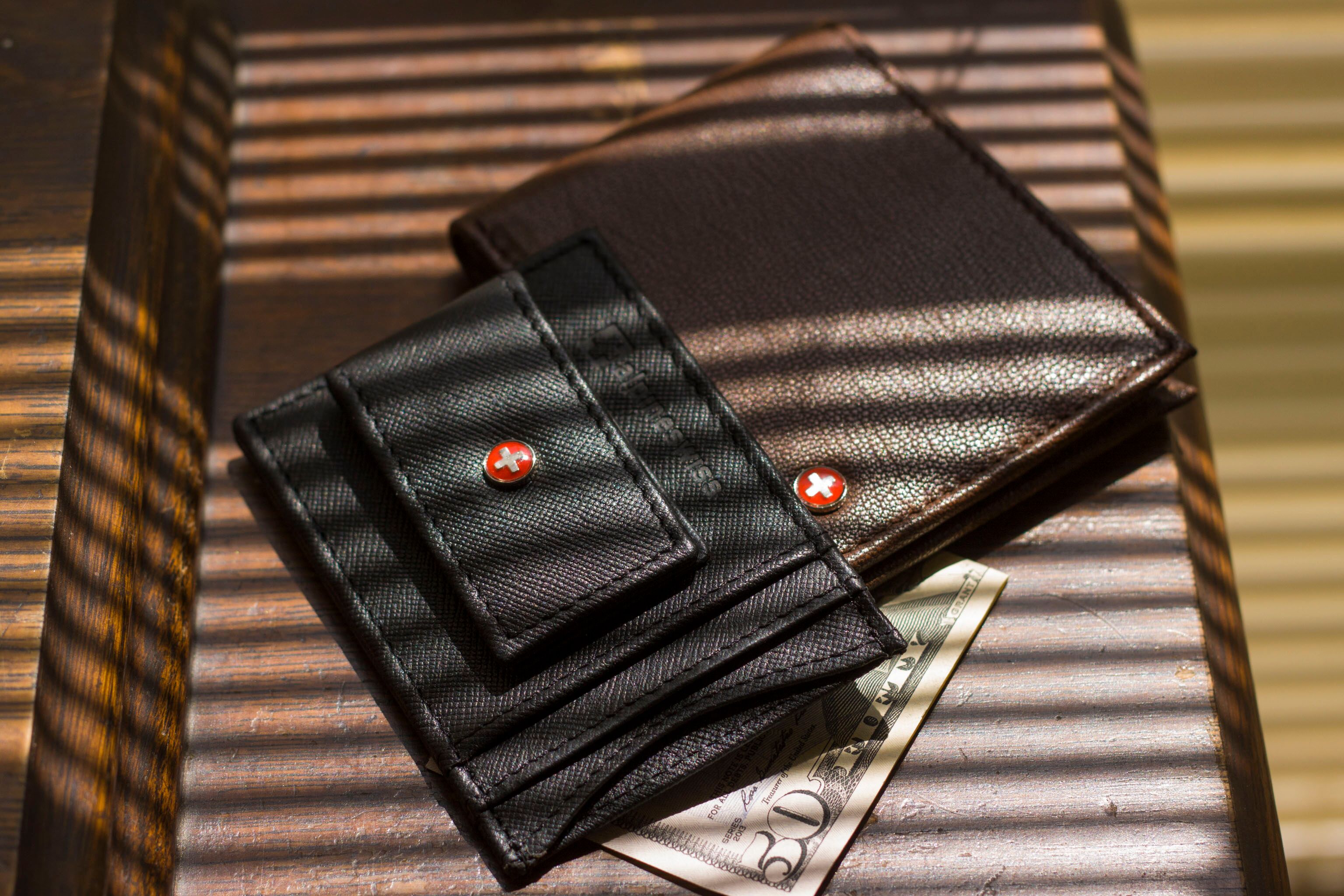 With such a simple design and mechanism, using a bill clip is as easy as 1,2, 3. There are, however, a few tips that can help you maximize its use and ensure that it matches your style, needs, and personality.
To secure your cash and cards, follow these steps:
Gather your bills and credit cards. Fold the bills in half and push them (folded side first) into the clip.
Slide your cards under the prong.
Slip it into your pocket. There are the ones that can be attached to a material of the pocket for security and easy access.
For convenience, consider stacking your bills in order, with bigger bills on the bottom and smaller ones on top as it is easier to pull small bills out of the clip for your everyday purchases. Just make sure to slip them into the center of your folded cash.
If you always carry multiple cards, it's better to purchase one that comes with a cardholder. If you're using a magnetic clip, store your cards in a separate holder. You can put it in either the front or rear pocket of your pants, or the breast pocket of your shirt, jacket, or coat.
Benefits of a Wallet
Wallet has been around for ages. Every one of us has at least one. It's probably one of the most essential accessories anyone could have. From simply holding bills and coins, men's wallets have greatly evolved in the past decades.
Today, you will see all sorts of wallets, from the traditional bifold wallets to wallets with a money clip, travel wallets, belt wallets, and so much more. The list is endless. What are the major benefits of wallets?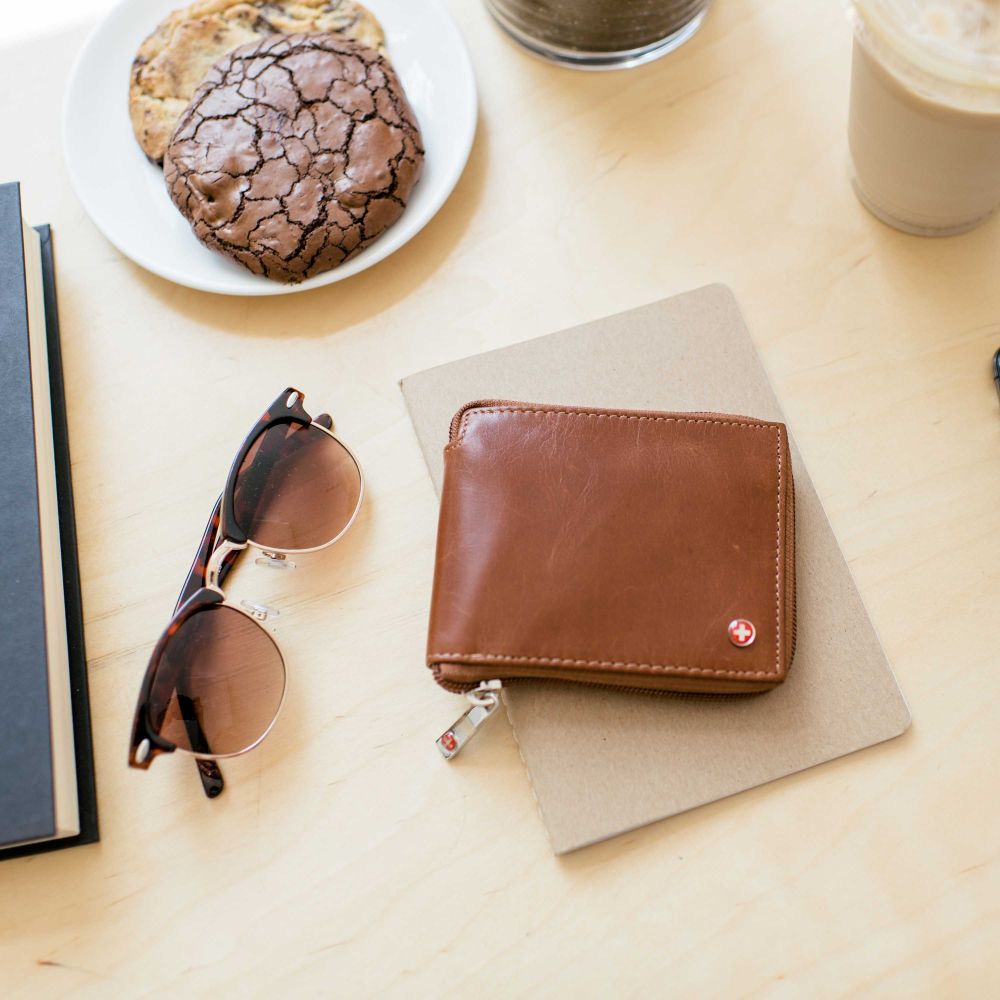 They are designed to hold all your essentials
Unlike cash clips, wallets are more versatile because they can be used to store all your essentials, from coins and bills to cards, receipts, tickets, and other valuables that can fit inside (not to mention your family photo too). You would even come across the debate over trifold vs bifold wallets
They come in a variety of styles
With so many designs to choose from, you will surely find a wallet that suits your lifestyle. There are wallets for nerds, students, the elderly, and so on. Whether you're a busy entrepreneur, a freelancer, a traveler, or a corporate executive, there is a specific wallet that can accommodate your needs.
They come in various materials
Just as there is a wide selection of designs, there is also a huge range of options when it comes to wallet material. Aside from the classic leather, there are wallets made from polyester, fabric, non-woven textiles, metal, etc. Wallets and clips have their own advantages. At the end of the day, it is really up to your personal preference, needs, and style.
Best of Both Worlds
If you can't decide between the two, there's great news. You can actually use a wallet with money clip! If you're like most people who hate overstuffed wallets or are tired of carrying two wallets, there are cool money clips that combine the best of both worlds, such as the trifold wallet with a money clip. It has better wallet features and more functionality.
It means you can carry not only a few bills but also coins, cards, receipts, some small documents, and other valuables. Some wallets come with detachable clips which allow you to use the clip separately, depending on your needs.
Mariam Simmons
Mariam Simmons is a fashion enthusiast and Content Manager at Alpine Swiss. She loves traveling to the world's top stylish destinations and gets inspired to create helpful fashion and lifestyle guides. With over a decade of writing experience, her main goal in creating content is to ensure readers learn something useful and provide value instead of noise.
---