Types of Shoes for Women: Do You Know Them All?
2019-06-15
Diamonds are a girl's best friend. So as shoes. Well, a woman's relationship with shoes is probably much closer, like that of a sister. For women, shoes are not only a necessity. They are a statement of their style and personality.
Women's shoes are a billion-dollar industry. This simply shows how every woman of any age, lifestyle, and status in life, loves a good pair of shoes. It is not surprising at all to know that every woman in the United States owns 15 pairs of shoes, on average! Well, again, that's just the average. Imagine how many pairs a true shoe lover would have in her closet.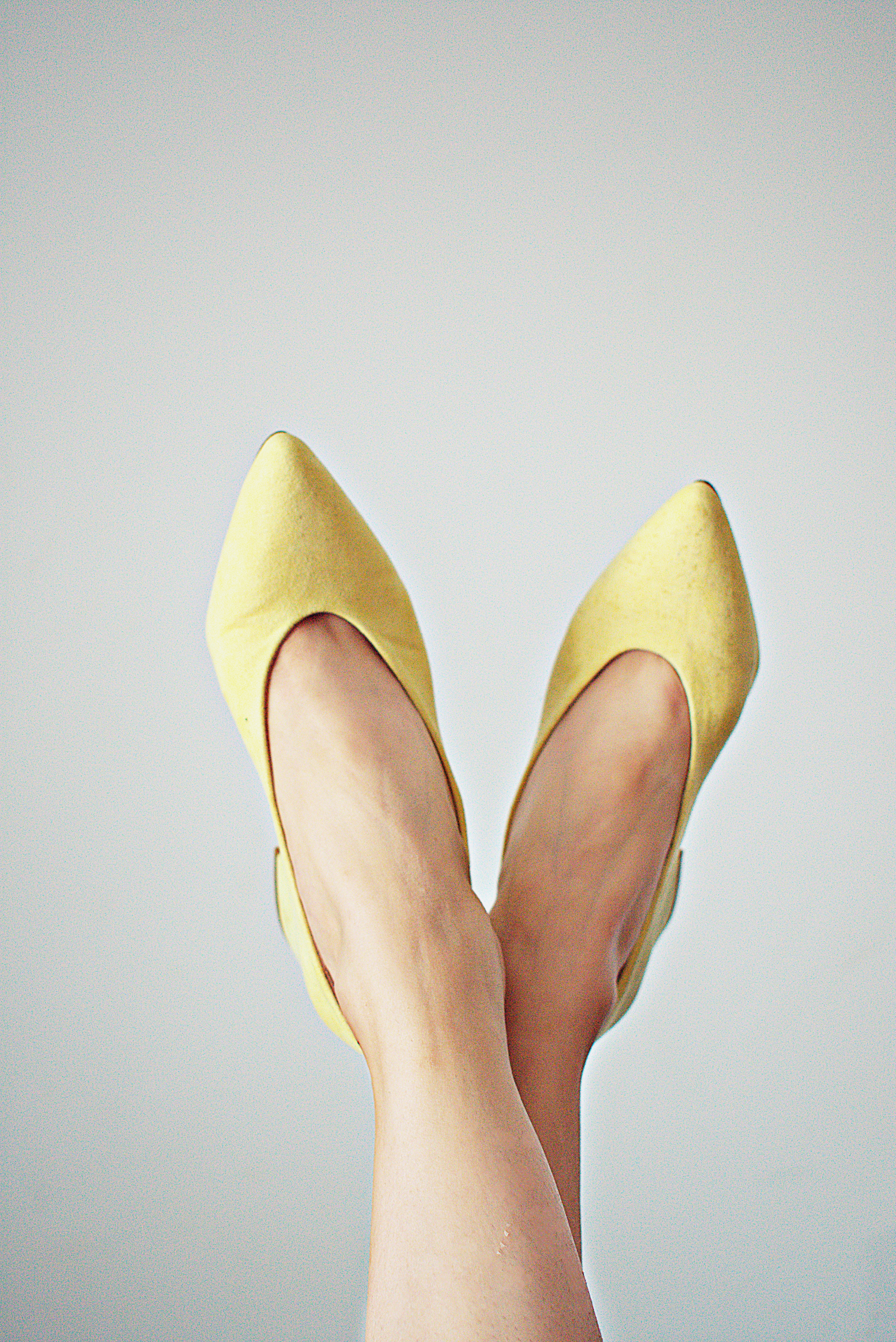 Whether you're looking for help on finding the right pair of shoes to wear for a special occasion, at work, or during a regular day, or you simply are curious about the different types of women's shoes, you just arrived on the perfect place.
On this guide, learn about the different types of shoes for women, especially those that you need to have in your wardrobe. More importantly, learn how to properly wear these shoes to make sure they fit the occasion, your outfit, and of course, your style.
Shoes Every Woman Should Own
It may appear like a waste of money or just a personal woman's fancy to have more than a pair of shoes. But actually, there are a variety of shoes that should be included in every woman's wardrobe.
It's not unusual for a stylish woman to have a lot of shoes, probably more than what she needs. However, even though you have thousands of pairs of professional women's shoes, you will still feel unsatisfied if you don't have the footwear essentials. These include shoes for office wear, classic shoes, shoes that are included in trendy mums style, and of course, those you and of course, those you need for special occasions - from casual weekend affairs to special dinners and everything in between.
Classic Black Pumps - every girl, no matter what age, will surely need a pair of pumps. These are among the most versatile shoes for women because you can wear them with a dress, a pair of jeans or shorts, and practically anything in your closet.
Black Loafers - among the best office shoes for women are the classic black loafers. You need them for casual days at the office or even for weekends at home.
Ballerina - surely, you look pretty and sexy in that high-heeled shoes. But come on, every woman needs a break. Ballerina flats are a staple in every woman's closet simply because they make everyday life easy and comfortable.
Flat Sandals - another breath of fresh air for your feet, a pair of flat sandals look perfect beautiful with most types of outfits, and will never disappoint.
Over-the-knee Boots - every woman needs to have these, especially in the winter. Over-the-knee boots will absolutely look fantastic in suede or leather.
Evening Heels - yes. A pair of evening heels deserves a spot in your wardrobe. It's a must-wear for formal occasions, or your own wedding look, where you can match your heels with a stylish and affordable wedding dresses, and even for casual events. Choose a neutral color so you can easily match it with any of your chosen dress or outfit.
Sneakers - white sneakers are timeless and every girl needs to have them. They are a perfect travel buddy and go-to shoes for your everyday errands.
Types of Women's Shoes
Like makeup, women's shoes come in so many types. As in, there's a lot of them! On this post, we'll talk about the types of women's shoes that are commonly found on girls' wardrobes.
Stilettos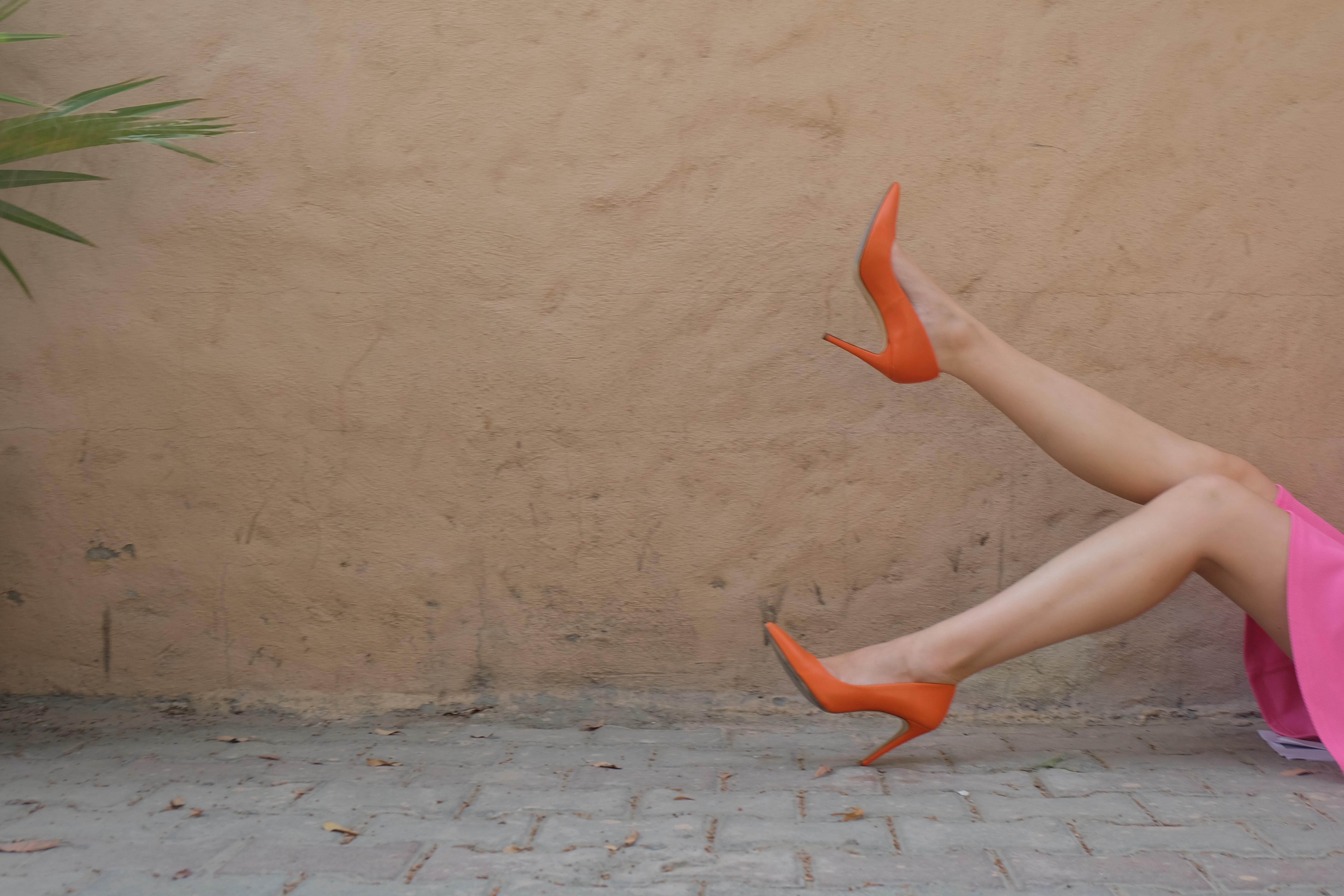 You know this type of shoes too well. Stilettos make every woman feel confident and look sophisticated. They're a great choice for your next job interview, business meeting, or a special occasion to be matched with your favorite jewelry like your wedding or engagement ring. But while they look dreamy, most girls would agree - stilettos hurt. Well, not unless you choose the shoe that perfectly fits you. Look for a balanced heel as well. Ideally, your weight should be evenly distributed from the heel to the toes.
Mules
Mules are the types of girl shoes that are perfect for the summer season. They are stylish, comfortable, and breathable. They stand between dress shoes and casual shoes, which means you can wear them for a special occasion, at work, or even during a weekend coffee with your friends. Mules are one of the most versatile shoe styles that give you the same polish and elevation with that of stilettos, but are much, much more comfortable.
Gladiators
Gladiator sandals are flats that come with cross straps holding the soles of the foot, along with one start around the ankle. They were patterned from the shoes worn by gladiators in ancient times. Gladiator sandals make a perfect match for denim shorts and skirts as they elongate the appearance of your legs. Certain styles of these shoes are fancier than others while some are more casual.
Flip Flops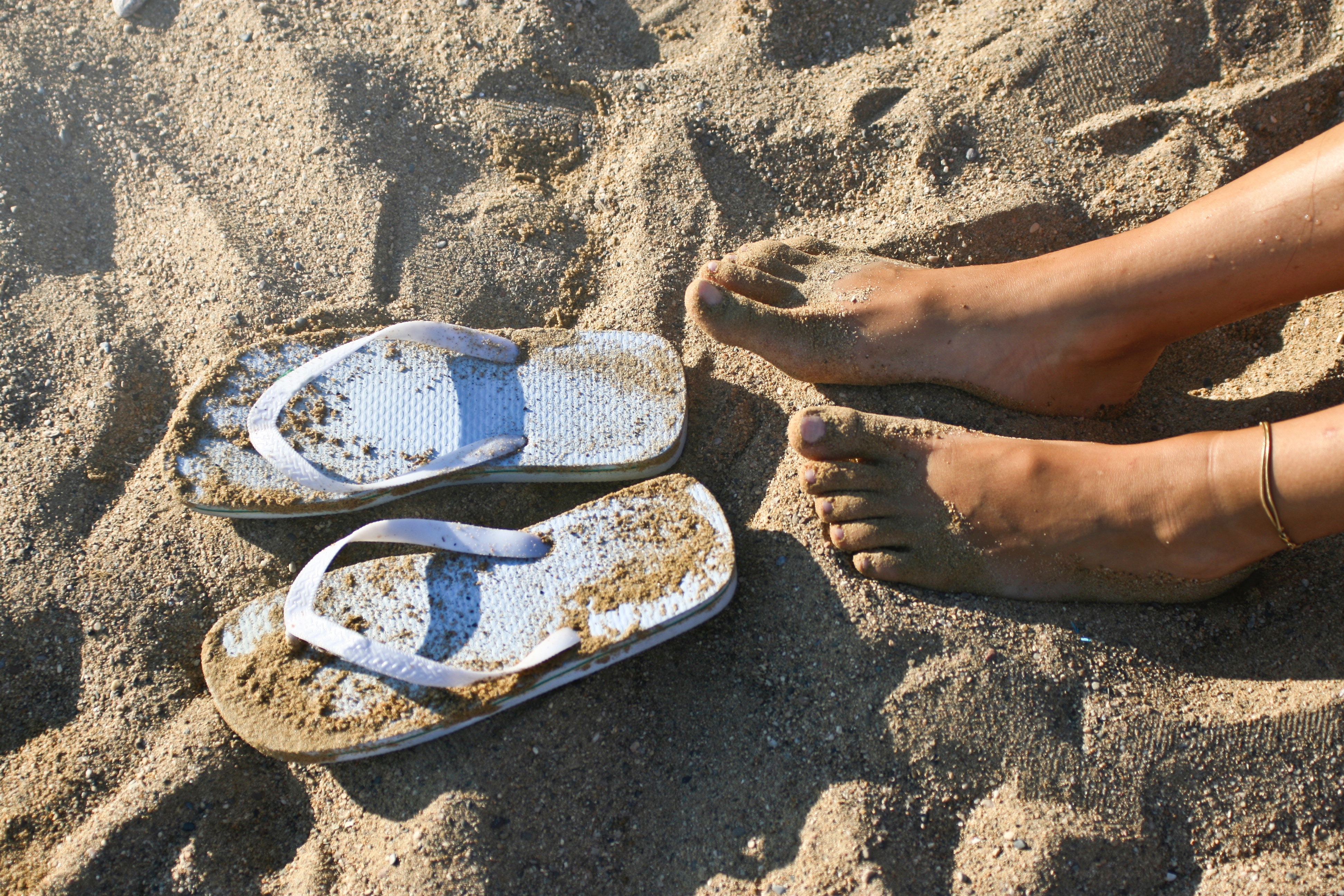 Your shoe collection should always include a pair of flip flops. Dubbed as the ultimate summer shoes, there's nothing that gives your feet the most comfortable than flip flops. Wear them on your next trip to the beach or slip them into your travel bag. Wherever you're going, having a pair of flip flops is a necessity.
Platforms
If you're looking for a type of woman shoes that fits well for formal events like business meetings, a pair of platforms is the one. It is simple, elegant, and easy to slip on. Platforms are either shoes, sandals, or boots that have an obvious thick sole.
Loafers
Loafers are casual shoes that have elasticated panels on the side to accommodate your need. And because they are stretchable, you don't need to fasten anything or make some tedious adjustments. Loafers can be your everyday work shoes or casual footwear.
Sling Back
These are among the most popular women's shoe styles. Sling back shoes come with a strap around the heels and are fastened at the front of the foot.
Ballerina Flats
Whether you are taking a quick trip to the grocery, taking your baby out for a stroll around the neighborhood, or attending a Sunday volunteer work in your community, a pair of Ballerina flats have got you covered!
Oxfords
Yes, women wear Oxfords too. They are the elegant types of flat shoes which can give your look instant sophistication.
Trainers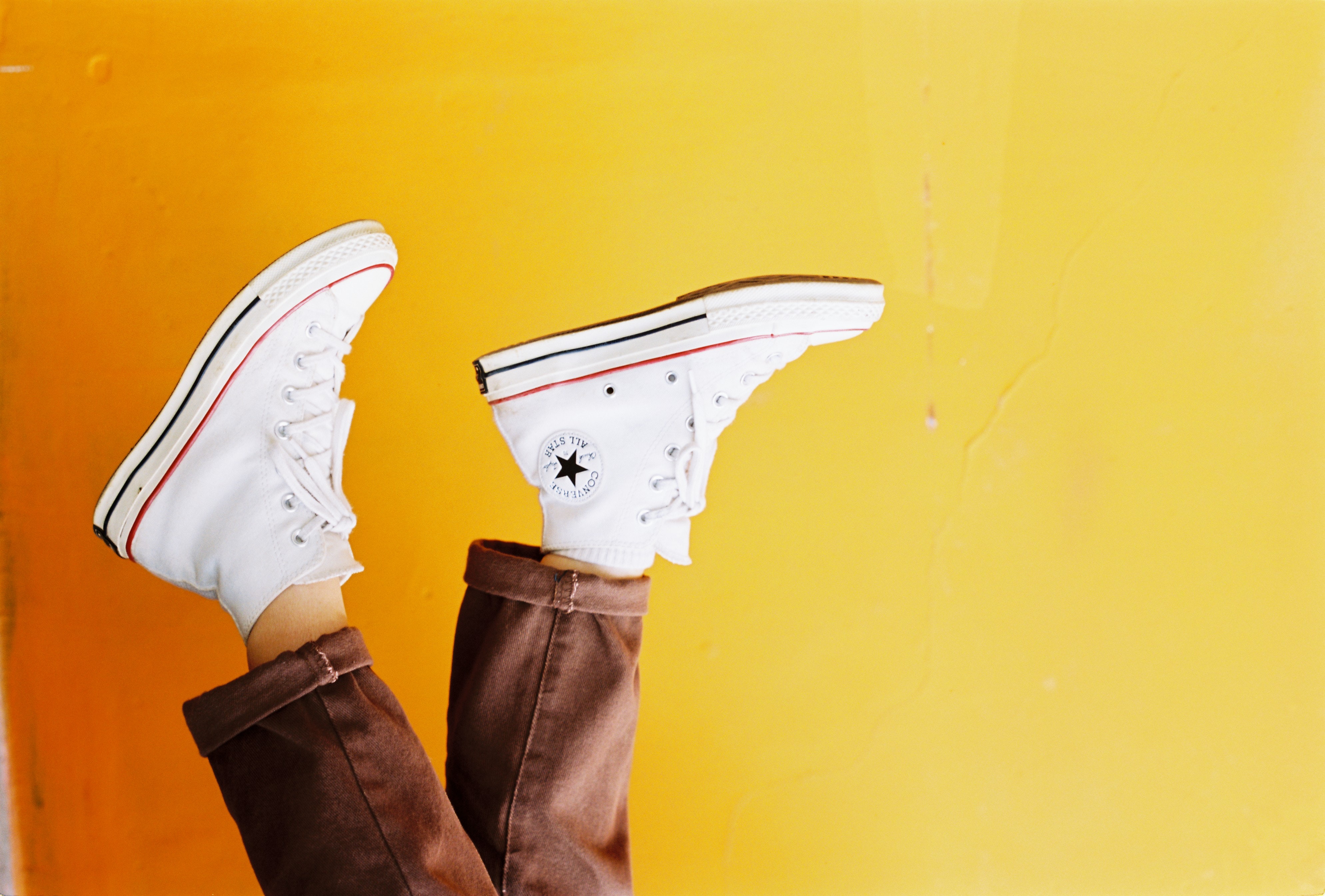 These are different from running shoes. Trainers are super-comfy because they are well-cushioned, stretchable, and sock-fitting which makes them the best shoes for working out. And that's why every girl needs a pair of trainers.
Brogues
Brogues stand in the middle of Oxfords and Monk shoes which feature decorative and perforated patterns on the toe. Brogues look elegant with dress pants.
Conclusion
Every girl needs a good pair of shoes. Well, probably a few more pairs.
The types of footwear for girls and diverse. From women's business shoes to casual shoes, you will certainly find the footwear that you need for any occasion or purpose. By now, you should be well-informed of all types of shoes for women, especially those that you must have in your closet. From working girl shoes to dress shoes, flats, sandals, and trainers – make sure to buy shoes that are not only high in quality but also reflect your personal style.
Mariam Simmons
Mariam Simmons is a fashion enthusiast and Content Manager at Alpine Swiss. She loves traveling to the world's top stylish destinations and gets inspired to create helpful fashion and lifestyle guides. With over a decade of writing experience, her main goal in creating content is to ensure readers learn something useful and provide value instead of noise.
---