​What to Wear for a Video Interview: A Guide to Business Clothing
2020-04-15
The coronavirus pandemic has forced many of us to work remotely from home. Others, unfortunately, lost their jobs while some even lost their loved ones. And governments all over the globe continue to impose more stringent lockdown to flatten the curve of the pandemic. Consequently, most of us are under home quarantine or self-isolation. The deadly COVID-19 has tremendously challenged all industries. Employers and employees alike are compelled to work remotely. Hiring managers are now scheduling an unprecedented number of online interviews to find the most suitable candidate. And face-to-face meetings are now done online via video call or teleconferencing.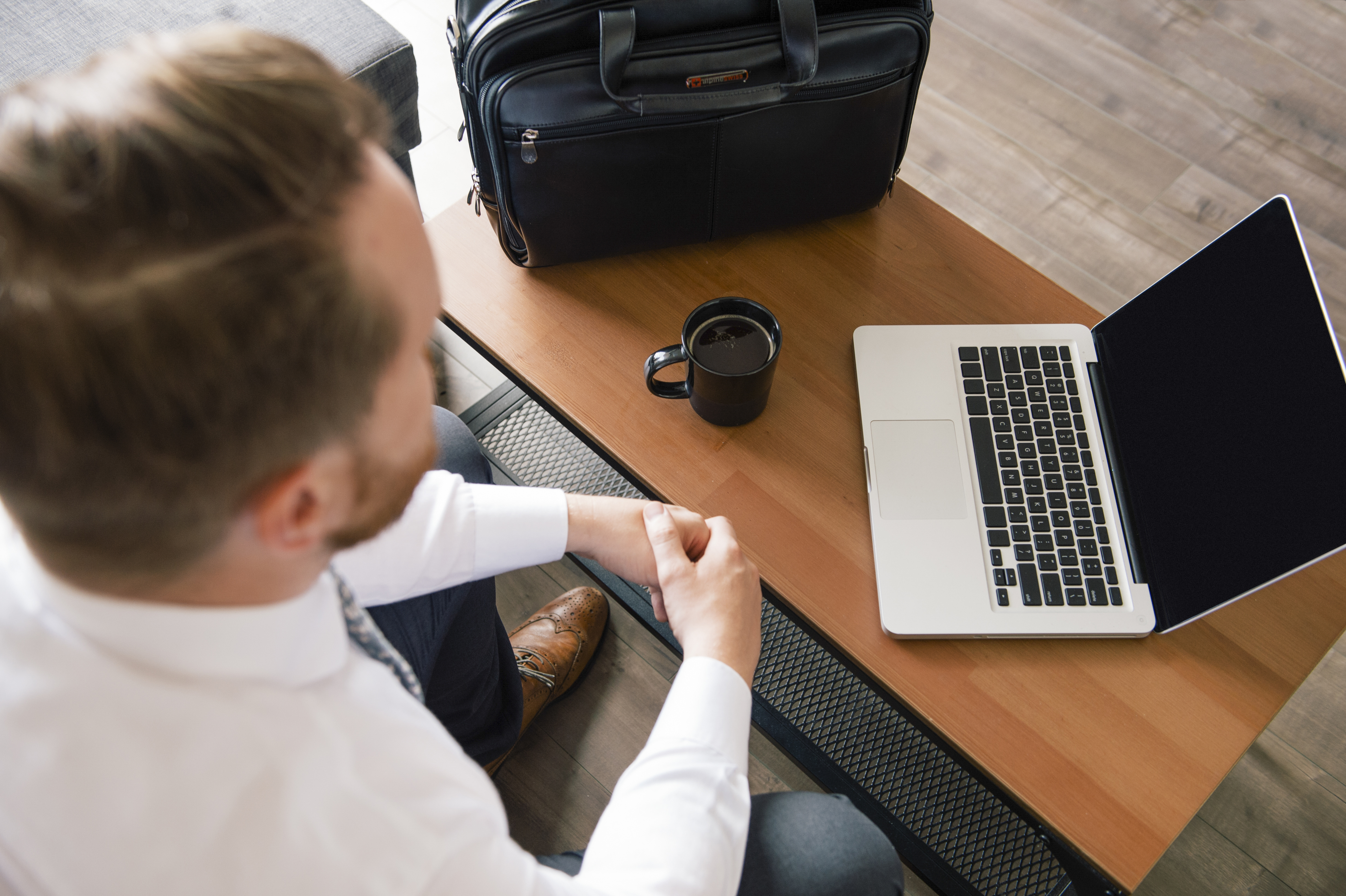 While video conferencing isn't something new, you may be one of the many people who are just clueless about how to ace it. But just like in a traditional setup, for example, if a company wants to hire a personal assistant, you must prepare for this opportunity and think of it as being invited for an actual face to face meeting. Besides, in an online interview, it's very essential to look good and professional.
This quick guide includes valuable tips on how to prepare for a video interview. Here, you'll get a handful of information about video interview dress code etiquette and more. Read on!
How to Dress for a Video Interview
If you have been scheduled for a video interview or online meeting, you should take it seriously. Even if you're at the comfort of your home, it's still best to have an online interview preparation to make sure all will be well. Even as simple as knowing what to wear for a video interview will already go a long way. So keep reading for some of the best advice you should know about how to dress for a video interview.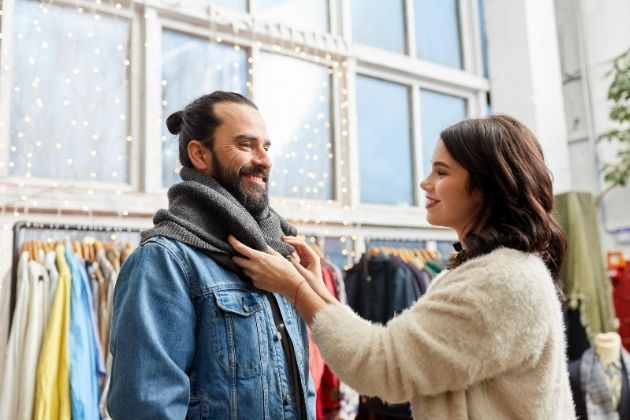 The very first thing to keep in mind when you're preparing for a video interview is to look professional. However, what to wear for a video job interview can be tricky though. While it's true that you should indeed look presentable and professional, you should dress not to be noticed. This means you should not wear anything that will distract your interviewer from focusing on you, what you're saying, and your skills.
Moreover, in a video interview, it's very important to pay attention to the upper part of your body. This is because it's the most exposed area when you're on camera. You should choose a neutral, somewhat boring shirt to make sure they pay attention to you and not your clothes. It's up to you if you want to wear a suit, cardigan, or jacket as long as it's 5 comfortable but not too casual and distracting. Your upper body's attire should also fit perfectly—not too tight or too baggy.
Even though your upper body gets the most exposure, you should not forget about your bottoms. Your lower body needs to be properly dressed too. As there may be instances when you will need to stand up or move around. And since there are usually no requirements on what to wear for a video interview, you can opt to wear a classy and comfy outfit. Understandably, you may want to feel comfortable. And so the business casual style is your safest bet as it has a good balance of formal and casual appearance.
Once you've decided on the items to buy, it's time to start shopping. Shopping isn't an easy task, especially these days. But don't worry online shopping is always here to make our life easier. Instead of going to stores, you can save a lot of time and effort shopping online. You will find so many amazing deals on the internet. It's even better to get discount coupons for bigger savings.
For Men
Wearing a business casual attire helps you channel a professional vibe but without sacrificing your comfort. Here are some business casual outfit ideas you should consider:
Business casual outfits for men include business dress pants, khakis, or pressed slacks. These can be partnered with long-sleeve button-down shirts, dress shirts, sweaters, or polo shirts. Best paired with professional-looking closed-toe shoes like loafers, oxfords, and brogues with dark dress socks. Also, your belt should match the color of your shoes.
It's important to ensure that your footwear is comfortable. The perfect shoes for extra comfort are Geneva Ankle Boots from Alpine Swiss, as they are light weight, comfortable, practical and trendy at the same time.
Alpine Swiss Geneva ankle boots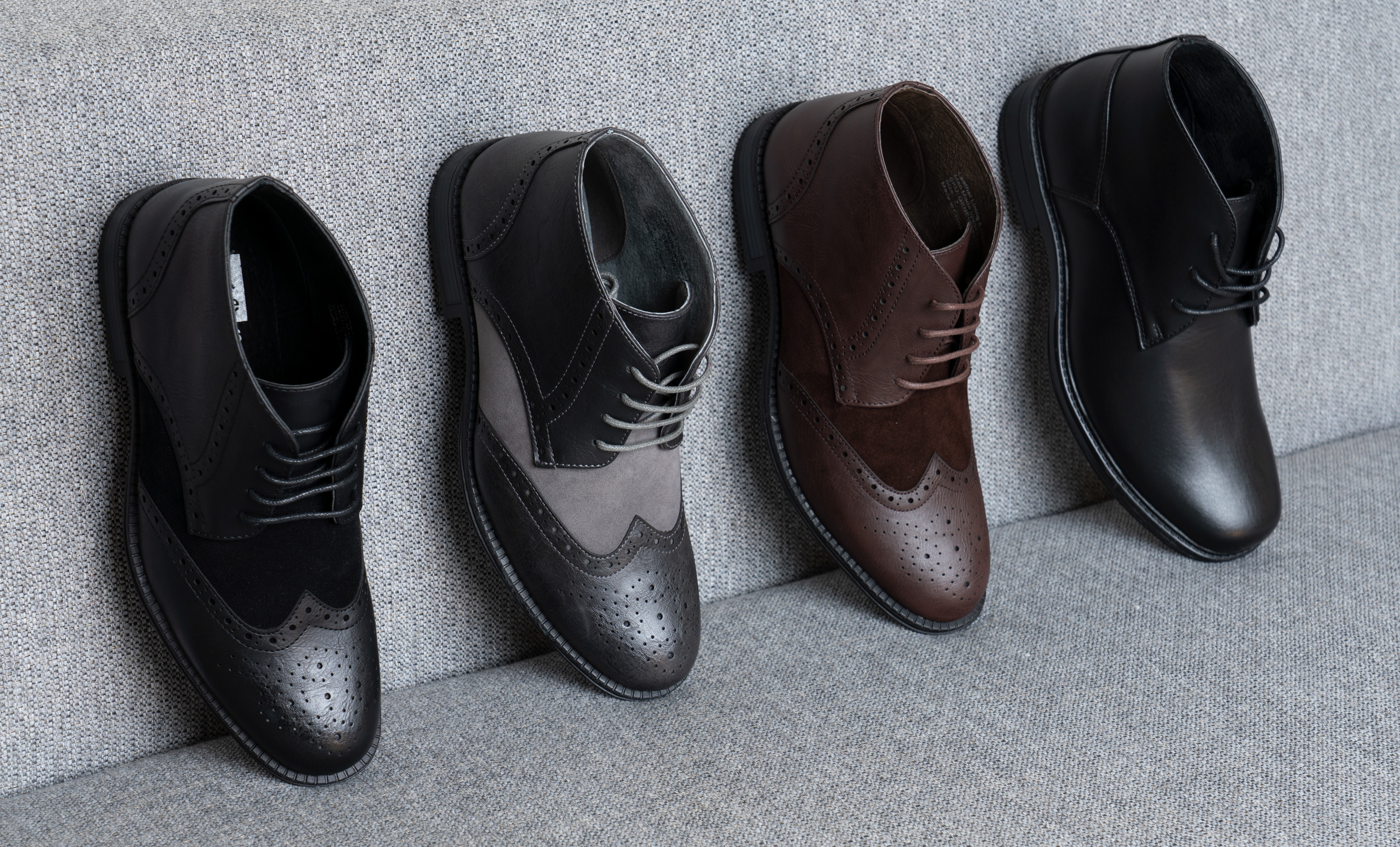 Discover the latest styles of Alpine Swiss men's shoes here.
For Women
Women's common business casual wears are slacks, khaki pants or knee-length skirts paired with a blouse, sweater, or polo shirt. You can also try to wear a mid-length and professional dress. However, sleeveless blouses can be worn except covered by a blazer, jacket, or cardigan. During colder months, wearing hosiery or tights to keep you warm is recommended.
The Best Color to Wear for An Online Interview
Wearing the right color is equally important as choosing an outfit. The right color can help you convey your confidence and professionalism thereby creating a good impression. Though your chosen color indeed reflects your personality, in a video interview there are certain things to be considered. First, it should not divert attention, it should also complement you and looks good on the monitor.
Avoid Whites, Blacks, and Super-bright Colors
White conveys cleanliness and professionalism, but you should not wear white during an online interview. This is because white tends to be brighter on camera and monitor lighting. It can overpower your face and may prevent you from making eye contact.
You should also avoid wearing pure black as it can wash out your face. And super-bright colors such as bright pinks, yellows, and reds as it can affect your skin color on the screen. It can also make your skin appear unnatural and just plain distracting.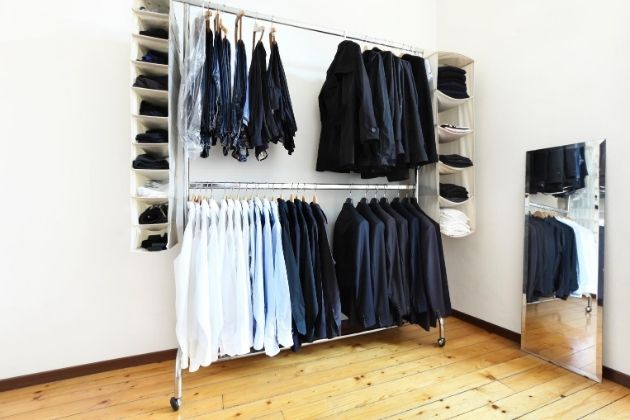 Choose Neutrals or Camera-friendly Colors
Combining colors that will complement well is not easy. So start with neutral colors over brights for your wardrobe like navy, gray, and brown. Navy blue and brown are excellent color combinations. As well as light blues, pine green, army green, or neon can blend with dark blues.Remembering the rule that the attire you wear should never overshadow your skills and qualifications during an interview.
Pastel tones and cool-toned shades like that of blue, all look good on the screen. However, you should also choose a color that matches your skin, looks good on you, and boosts your confidence.
Avoid Busy Patterns
Patterns such as stripes, pinstripes, houndstooth, herringbone, plaid, and animal prints are all too distracting. Busy patterns can appear dizzying and distorted on camera so avoid wearing it. You should instead stick to solid over patterns.
How to Stand Out In a Video Interview
Even if online conferencing is a bit tricky, if you do it right, it'll be so worth it. Not only that you'll be saving money and time, but online interviews also allow you more room for flexibility. Here are more tips on how to prepare for a video interview so you can stand out and nail it.
Tidy Up Your Workspace
It's crucial to tidy up your workspace before the scheduled online interview. Otherwise, your interviewer may get distracted with all the chaos and clutter around you. Moreover, the interviewer might assume that you are disorganized and unprofessional. Avoid a noisy and high-traffic environment such as the living room or kitchen area.
Choose Your Background Carefully
Anything shown in your background speaks about you. Thus, make sure to check it and see if you have the best background for a video interview. Choose a neutral background as possible. It should be one that's uncluttered and not filled with pictures, mirrors, clothes, food, etc.
Proper Lighting
Good lighting for a video interview helps you enhance your appearance on cam. And being visible is a vital aspect of the interview. So try to find a well-lit room in your home like choosing a space full of natural light.
If your workspace lacks natural light, then have a lighting set-up arranged for proper illumination. Always have light facing you and never behind you, else you'll appear as a faceless shadow. Moreover, avoid using fluorescent lights and overhead lights as it creates unflattering shadows.
Equipment Setup
Before your video interview pushes through, it is prudent to ensure you have the right equipment setup. You need to ceck your webcam, headset, and mic if they're working properly. Your internet connection too should be stable, and you should prepare a backup in case of glitches. Lastly, have a tech run-through at least an hour before your interview.
Video Interview Best Practices
Now, the following video interview preparation tips are all best practices during your live call. These online interview tips will help to keep your interviewer focused on you and what you are saying instead of getting sidetracked.
Avoid Distracting Jewelry or Other Accessories
Avoid flashy and distracting accessories, instead have minimal and simple accessories. The point is, jewelry and other accessories not only are distracting but these objects might catch the light on camera resulting in glare.
Don't Swivel Your Chair
Swiveling your chair, constantly leaning back on it, and a creaking sound are all annoying. With all these movements and sounds, your interviewer's attention will be diverted. You should be stationary during the entire interview process. Thus, look for a chair that will make you feel comfortable and relaxed.

Optimize Your Posture and Maintain Eye Contact
Good posture and centering yourself is crucial in a video interview. This is to ensure that your body language and gestures are within the camera frame. Ideally, you should have a neutral stance in your chair during the interview. It is also equally important to maintain eye contact by looking directly at the camera or at least the interviewer's face.
Look Presentable
Men should have a clean-shaven face, while women should keep simple and minimal makeup. Keep your face shine-free so it won't look worse on camera. Make sure to check your teeth and hair too.
As COVID-19 wreaks havoc worldwide, teleconferencing and video interviews have become a useful alternative solution to in-person meetings. Online interviews have its fair share of challenges, but with enough preparation, you can impress anyone. Aside from being qualified for the job, you have to show you are professional. Furthermore, you should dress for the occasion and look presentable all the time.
Mariam Simmons
Mariam Simmons is a fashion enthusiast and Content Manager at Alpine Swiss. She loves traveling to the world's top stylish destinations and gets inspired to create helpful fashion and lifestyle guides. With over a decade of writing experience, her main goal in creating content is to ensure readers learn something useful and provide value instead of noise.
---