Getting the right pair of shoes ensures that your feet are happy and comfortable. It also prevents problems like calluses, leg and joint pain, shin splints, and other injuries that can significantly limit your mobility. When shopping for shoes, the shape and size of your foot are determining factors.
In this guide, we dig deeper into understanding wide shoe sizes. We'll answer common questions like "what is a wide fit shoe?", "how is width measured?", and "how do you find comfortable wide shoes?"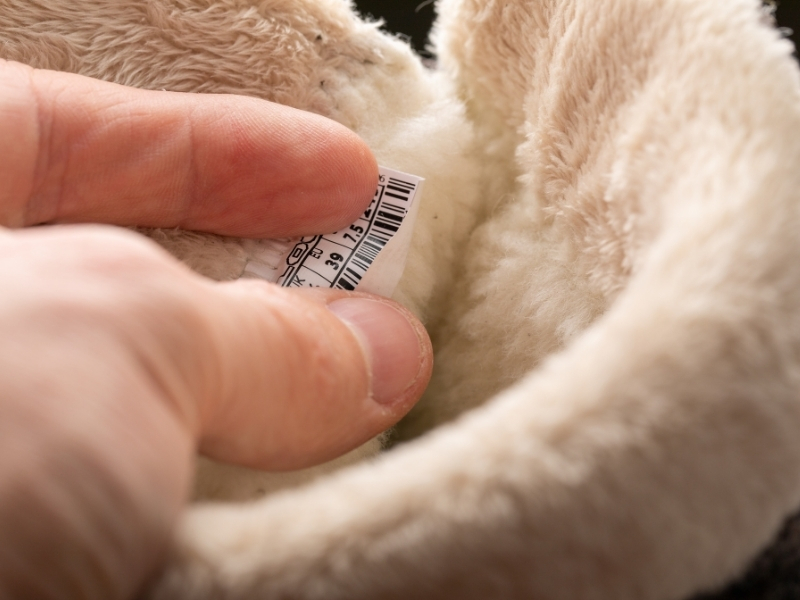 Shoe Width Explained
When do you need wide shoes? It's very important to find the right shoes for your foot type. Thus, if you are wide-footed, you should choose a wide shoe.
The width of a shoe is measured around the widest part of one's foot. Generally, shoes are manufactured in two types: narrow and wide. However, different brands have different shoe sizing guidelines which means the resulting width will slightly vary.
In addition, more and more shoe manufacturers are now adopting multi-width sizing. Popular brands offer a selection of widths across their lines of shoes.
How do you know if you need wide fit shoes?
Just as there are different shoe widths, feet come in a variety of shapes and sizes too. The best way to tell is to measure the widest part of your foot. If your shoe size is 9 and your foot width is 4 1/16", or if your shoe size is 7 and your foot width is 3 3/16", then you are considered to have wide feet. Here are the other signs that you have wide feet:
You often experience ill-fitting, tight shoes regardless of the brand you buy.
Your feet feel cased-in in your shoes.
Just like clothing, shoe widths are measured differently, depending on the manufacturer. Two of the most common methods for determining shoe widths are the letter system and the size-based system.
"A" Width
In both these methods, narrow-width shoes are typically labeled "A" width. Extra "A"s are added for narrower shoes. For example, "2A" or "AA".
"B" Width
Meanwhile, shoes for females with "B" widths are considered as "normal or standard width" but for men, it's still considered "narrow."
"D" Width
Shoes with "D" widths are considered standard widths for men but when it comes to women's shoes, they are considered wide. Wide widths for men's shoes are labeled "D". Simply put, the standard width for women is "B" while the standard width for men is "D."
How To Find Comfortable Wide-width Shoes
Finding a pair of comfortable wide-width shoes shouldn't be difficult as many brands are offering them. However, as sizing methods and lasts can vary, picking the perfect pair can still be a little tricky.
Here are some tips to find a properly fitting wide-width shoe:
Get your feet measured. Find a seasoned sales staff in your favorite local shoe stores and have your feet measured.
It's trial and error. As there's no industry standard for labeling widths, finding the right shoe may involve trying out several shoe sizing based on the brand you choose.
Try it on. There's no better way to find a comfortable fitting shoe than to try it on. It's best to try a shoe later in the afternoon as your feet will naturally "swell" after walking or performing physical activities.
Know the right types of footwear for you. Some types of shoes are best suited for people with wide feet. Let's discuss each of them.
Wide Fit Sandals
Comfortable sandals for wide feet are great for people with wide feet simply because your feet won't feel cased-in, even if you pick a slightly narrower shoe. But of course, you still want to look for wide-width sandals that are roomy enough for your feet to slide in comfortably.
Wide Fit Slippers
We all need a pair of cozy slippers for lounging indoors.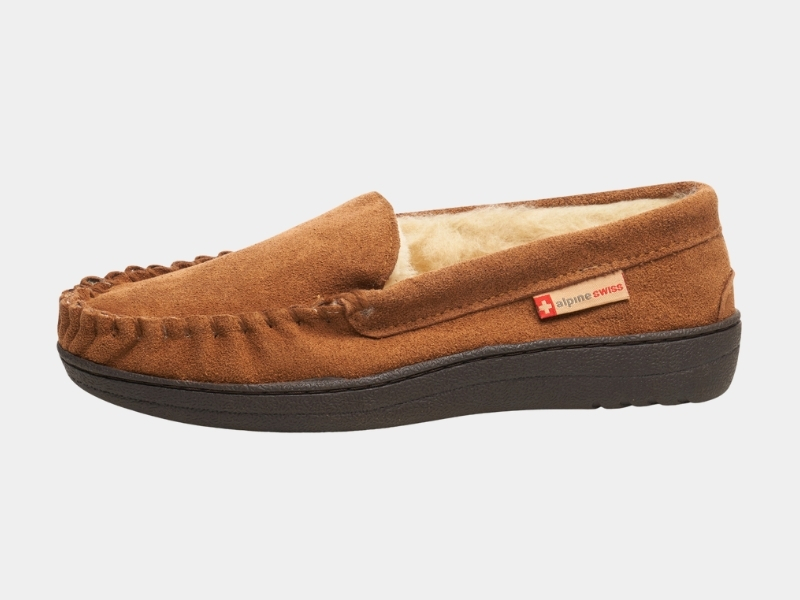 Yukon Suede Slippers by Alpine Swiss
Alpine Swiss offers a wide selection of wide-width slippers that are made from stylish and comfortable uppers, such as fleece, faux fur, suede, moccasin, and many others. All these slippers feature wide-width insoles and EVA foam that's incredibly soft and comfortable.
These slippers also come with thermoplastic rubber outsoles that are durable, flexible, and grippy making them ideal for indoor wear.
Alpine Swiss wide-fit sleepers come in varying designs and colors. Some models come with a heel collar that prevents your heels from slipping off the shoes.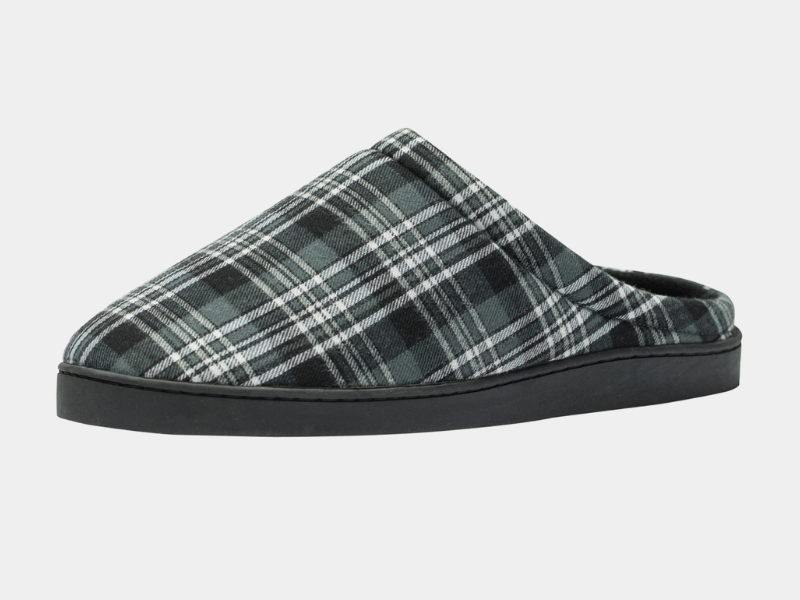 Peter Wide Clog Slippers by Alpine Swiss
---
Wide Fit Boots
When choosing wide-fit walking boots, find a reputable retailer with trained staff who can help you select the most comfortable-fitting pair. Many boots won't feel as comfortable as when you first try them out as you need to break them in. The style and color also matter too. Must-have boots for men and women are not only comfortable but can also be easily paired with different outfits.
Wide Fit Sneakers
Many brands design shoes for large feet. As a wide foot generally comes with a wider trunk on top, wide-width running shoes and sneakers usually come with lightweight soles and comfort-enhancing features such as orthotics and EVA midsoles.
Conclusion
The right shoes will make you feel comfortable. They will also keep your feet protected from many painful conditions, including bunions, calluses, and joint pains. Aside from the width, you also want to make sure you're choosing the appropriate shoe size and selecting the shoes that best match the natural shape of your feet.
Looking for the perfect pair of shoes is like looking for true love. It's not easy and sometimes, it takes trial and error. But once you find the right pair, it's the best feeling ever!
---