7 Best Wedding Shoes for Men
2022-10-28
With the leaves changing into yellows, oranges and reds, the most beautiful wedding season is back, and men's wedding shoes are an important part of any event ensemble.
You need to know how to pick wedding shoes, how to match the theme of the wedding, the wedding venue and environment, what fashions are currently hot, and the best place to shop for best wedding shoes for men.
Alpine Swiss offers plenty of advice and purchasing options for a wide variety of weddings. We're going to explore the best ideas for men's wedding shoes, and how to know what shoes to wear to a wedding.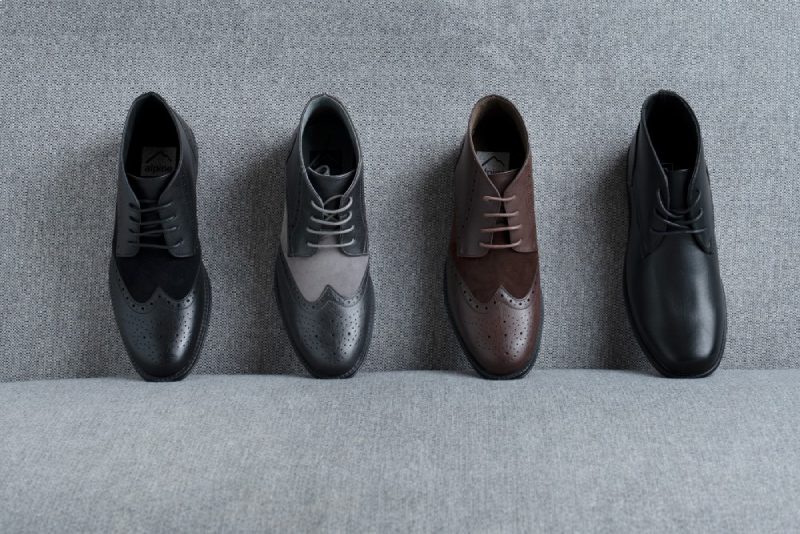 Oxfords
Oxfords are the most common dress shoe and have many different designs. The Wholecut Oxfords are great for black-tie events. They're cut from a single piece of leather for a sleek and lightweight shoe. Cap-toe Oxfords add some texture and are equally at home in formal events or your work day. Double monk straps are very elaborate for men's shoes, and incorporate two metal buckles that certainly make a statement at casual or themed events. They are the best wedding shoes for men in a general sense.
Loafers
Loafers are wedding shoes that are ankle high and typically laceless. These are perfect for a casual look that can fit in at formal events. These should be worn with socks that are visible though. These can be stylish shoes with shorts as well, and can be considered the best wedding shoes in more casual environments.
Boat shoes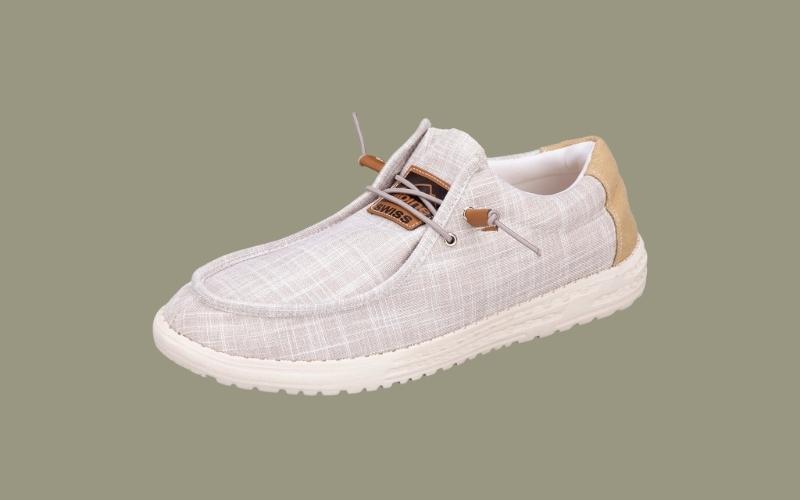 Boat Shoes are similar to Loafers, but feature decorative laces and metal eyelets. If the Loafer is your Wholecut Oxford, then Boat Shoes are the cap toe; a little extra flourish that is a perfect choice for casual shoes for beach weddings or shoes for outdoor weddings. These are also great men's shoes to wear with shorts for a wedding.
Derbies
Derbies are similar to Oxfords, but feature a looser design with open lacing and rounded toes. Because they are so similar to Oxfords, it's best to see these wedding shoes in person, and decide for yourself which is more your style.
Chukka Boots
These men's boots are ankle boots with laces typically made from leather or suede. They are perfect for outdoor weddings since they're a bit more rugged (good spring boots), though will usually be more appropriate for casual affairs.
Chelsea Boots
These boots usually don't have laces, but instead are men's ankle boots with an elastic panel that allows you to pull them on. Compared to the Chukka, these are more appropriate for formal affairs, but can also be used daily.
Sneakers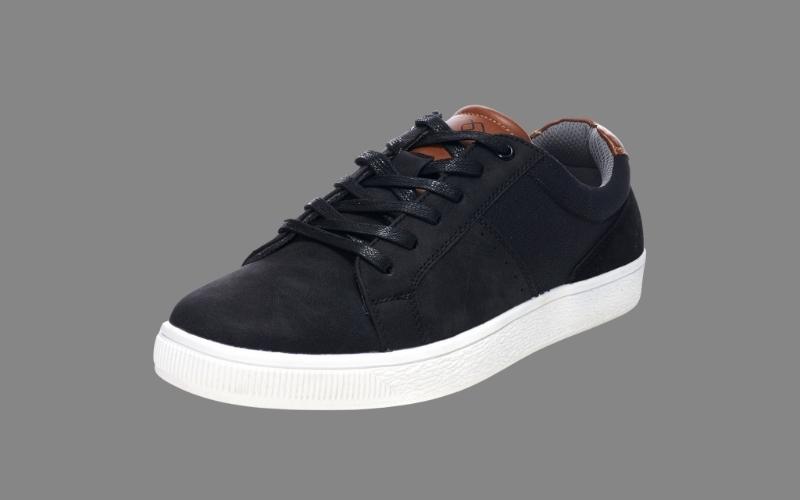 Casual men's sneakers are becoming more common as weddings become less formal. Sneakers can be lace-up wedding shoes with a thicker sole. When looking for sneakers for weddings, leather can help make a statement without departing too far from a smart casual look. While some might not consider them the best wedding shoes for men, these are nonetheless something you should consider.
Factors to Consider When Selecting Wedding Shoes for Men
Shoes are an important part of a wedding outfit for men. They need to be stylish, comfortable and suit the venue. Do you need men's shoes for a summer wedding, or a fall wedding? Are you a part of the wedding party? Do you need casual or semi casual shoes, dress shoes, or formal shoes? Here are some good things to consider when deciding on the best wedding shoes for you.
Wedding Theme
The most popular wedding themes are casual, vintage, nautical, and rustic. Picking stylish men's shoes for weddings comes down to matching the theme and going more casual, or more formal.
Vintage Weddings
Vintage weddings have a distinct look against other formal occasions and are a fun way to dress up and still be formal. The Oxford and Derby shoes would fit, but ankle boots like Chukka or Double Monk Strap Oxfords will really bring the look home.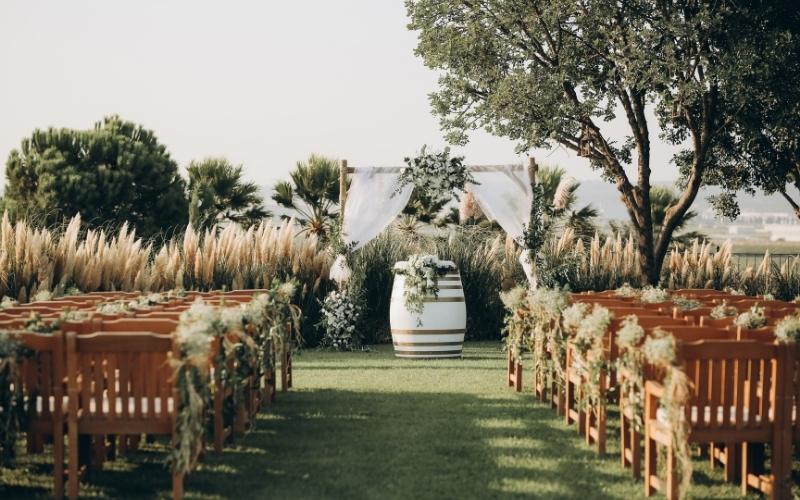 Rustic Weddings
Charcoal and dark blues are the colors for these types of weddings. These weddings focus on textured fabrics, toned down colors, and accents of gold and silver. The obvious choice here are the Double Monk Strap Oxfords for the incorporated buckle, but dark gray or black Cap-toe Oxfords, Wingtip Oxfords, or Boots with texture can all work.
Casual Weddings
Casual weddings are an opportunity to wear something comfortable. A leather sneaker or loafer would fit well with dress slacks and a button-up shirt or blazer.
A casual wedding may seem simple, but it also has some specifications concerning its timeline, guest list size, reception theme, and other details. Here you can find more information on wedding invitations, as they usually contain all the information to prepare their guests and to introduce the theme. A casual wedding is not an easy thing, you don't want to look too informal or too dressy and the celebration is worth looking your best.
Nautical Weddings
Nautical weddings are boat-themed or beach weddings, so while keeping your attire colors to blue, navy, light gray, or white, your footwear should probably be black, brown, or white. Loafers and boat shoes are good casual men's shoes for beach weddings. For more formal nautical events, Chelsea boots and Oxfords are a shoo-in.
Ceremony Style
Ceremony style should enter into your consideration when considering footwear. You can think of these along the lines of Traditional, Non-Religious, Interfaith, Intercultural, and Themed. Consider what would be expected of you when you enter these facilities normally, or what other people will be wearing.
Suit Style & Color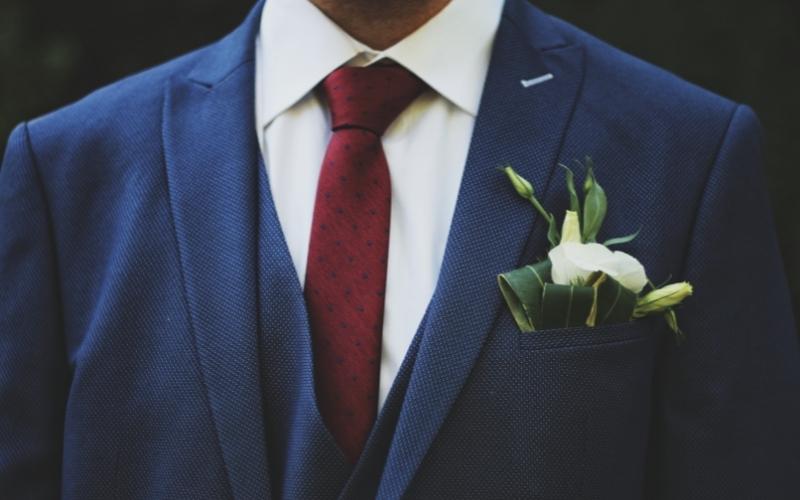 Most weddings are going to call for toned-down or darker colors. Rarely will you wear anything brighter than gray, or more colorful than blue, but textures and styles can change a bit. Vintage weddings will see more antiquated styles, while rustic weddings will feature looser fabrics with visible thread lines and textured blazers. Nautical weddings play up the seafaring theme, while casual will see a wider variety.
Wedding Season
Your outfit should reflect the time of year and weather. If you're going to a summer wedding, make sure you have breathable clothes and thin socks. Loafers, ankle boots, and spring boots are a good choice in these seasons, while winter and fall will see more boots.
Mariam Simmons
Mariam Simmons is a fashion enthusiast and Content Manager at Alpine Swiss. She loves traveling to the world's top stylish destinations and gets inspired to create helpful fashion and lifestyle guides. With over a decade of writing experience, her main goal in creating content is to ensure readers learn something useful and provide value instead of noise.
---