15 Essential Pieces Every Man Needs in His Closet
2021-08-19
Every man, regardless of their lifestyle, deserves a functional wardrobe that reflects their personal style.
Whether you're cleaning out your closet or building a capsule wardrobe from scratch, here are 15 essential pieces that will keep your wardrobe sharp, whatever the season and occasion.
Crew Neck Tee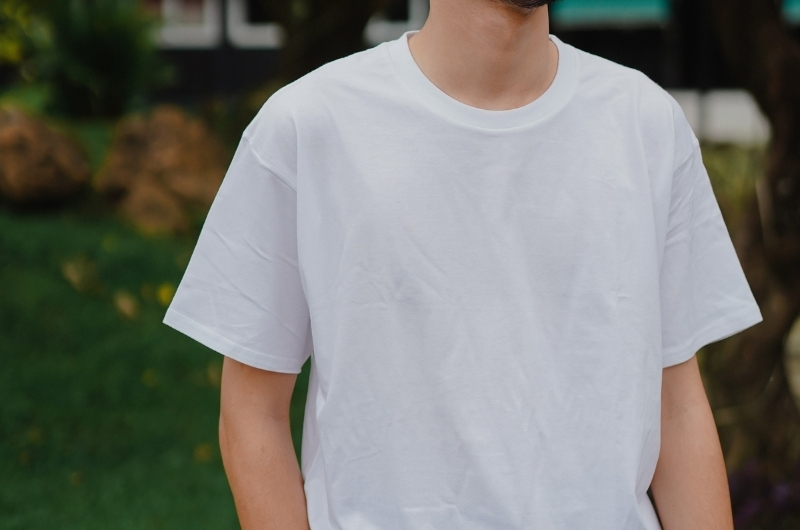 Crew neck makes an excellent base for layering items. Plus, it can be styled in so many ways. Dress it up by layering with a blazer and wearing a pair of chino pants and leather loafers. Make sure you have crew neck tees in neutral colors like white, black, and grey so you can easily mix and match them with other pieces.
A plain, short-sleeved T-shirt is a men's wardrobe essential because it's downright comfortable and easy to wear. It's a timeless option that works well for work and casual settings. If it gets colder, you can just wear a jacket.
Casual Button-Ups
Casual button-ups are a year-round staple for men's wardrobe. They are versatile, reliable, and go well with both jeans and more formal pants.
Make sure you have both short-sleeved and long-sleeved versions for variety. Wear them like you would wear a button-down shirt. While these shirts are on the casual side, you can wear them with a tie and a suit in certain situations. Have at least one button-up and button-down shirt in your wardrobe.
White Oxford Shirt
Although most of the men's wardrobe staples are leaning toward casual wear, every man needs a decent dress hanging in his wardrobe for special events.
Speaking of dress shirts, nothing is more classic, timeless, and elegant than a white Oxford shirt. Twill weave with French cuffs is the best choice, but make sure that it perfectly fits. Opt for a slimmer fit or one that is more tapered through the arms and torso.
Crewneck Sweater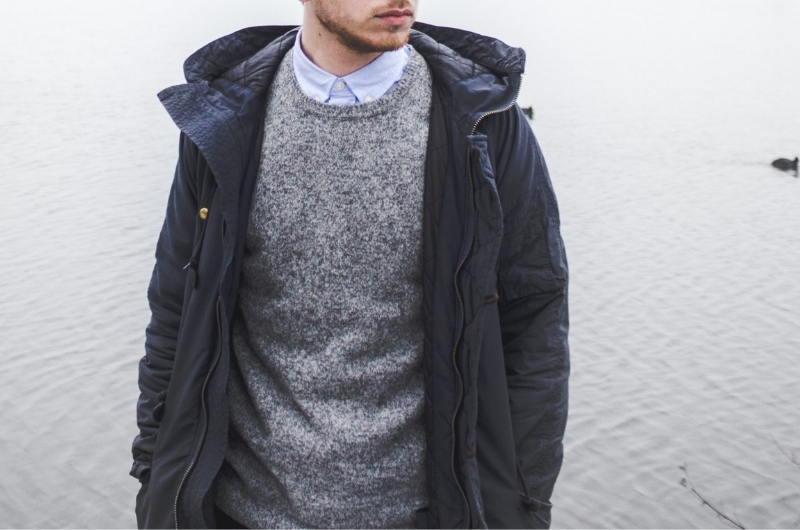 A crew neck sweater is a stylish option during the winter. Aside from being so easy to style, it's also easy to layer up in case you need more warmth.
Match it with a pair of denim or chinos, accessorize with a belt, and you're good to go. You can also choose to wear a shirt underneath your crew neck sweater. You can wear a button-down or a dress shirt if you want a polished look.
The All-Purpose Hoodie
Everyone loves hoodies. They may not be the most fashion-forward pieces in a man's wardrobe, but they're warm, extremely comfortable, and practical.
Whether you're headed to the gym, a morning stroll with your dog, or a weekend beer with your friends, a hoodie is one of your go-to options. A hoodie is a versatile piece that can be worn alone or as part of a layered look. It also pairs nicely with a leather jacket.
Mid Wash Jeans
Denim, jeans, or blue jeans - whatever you call them, they are a staple in every man's wardrobe. Whatever your size, age, or body type, you should have one or two pairs of mid-washed jeans. Blue is a great color option since it works well with varying colors of tops.
Chinos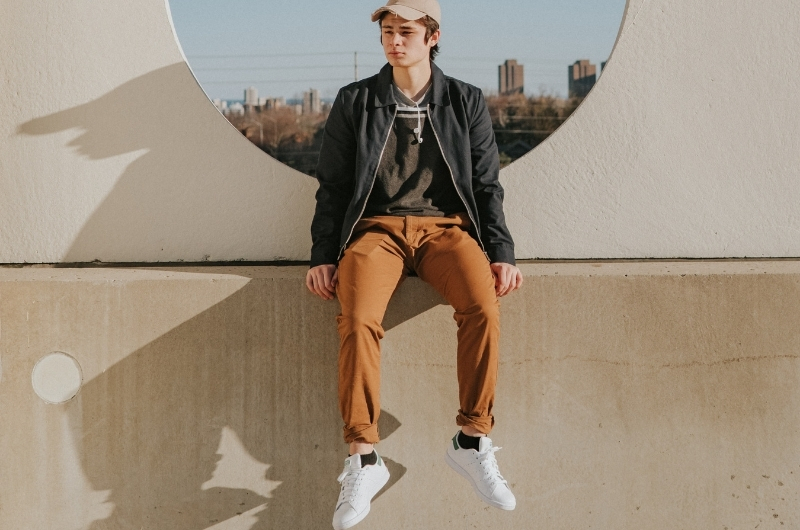 Chinos make a great alternative when you feel like jeans are "all" you wear. Since they stand in between jeans and dress pants, chinos are suitable for casual to semi-formal occasions, even date nights.
Go for versatile colors like grey, khaki, beige or black. Pay attention to the cut and shape too. Look for a medium-rise, flat front, and a tailored cut, but not too tight.
Lightweight Jacket
Lightweight jackets are great for the spring season. They also make nice layering options when it's not too cold. Also called "transitional jacket", this men's wardrobe staple will keep you in style at a comfortable temperature.
Overcoat
Another super versatile piece is the overcoat. A cool, well-fitting coat can instantly elevate your look. It comes in many styles, and there are no hard rules on here so pick the style that suits you the most.
You can wear it over a white shirt and jeans, or even dress it up with a button-down shirt and chinos.
Lastly, make sure to choose a slim cut. A baggy coat doesn't look stylish and can ruin your outfit.
The Investment Suit
Every man will wear a suit at one point or another in their life. It's probably the most elegant piece you'll ever wear so it's best to invest in a high-quality suit that you can wear on some of the most formal occasions.
When choosing a suit, it's all about the fit. Go for a comfortable, well-tailored fit. It shouldn't be too tight nor too loose.
White Sneakers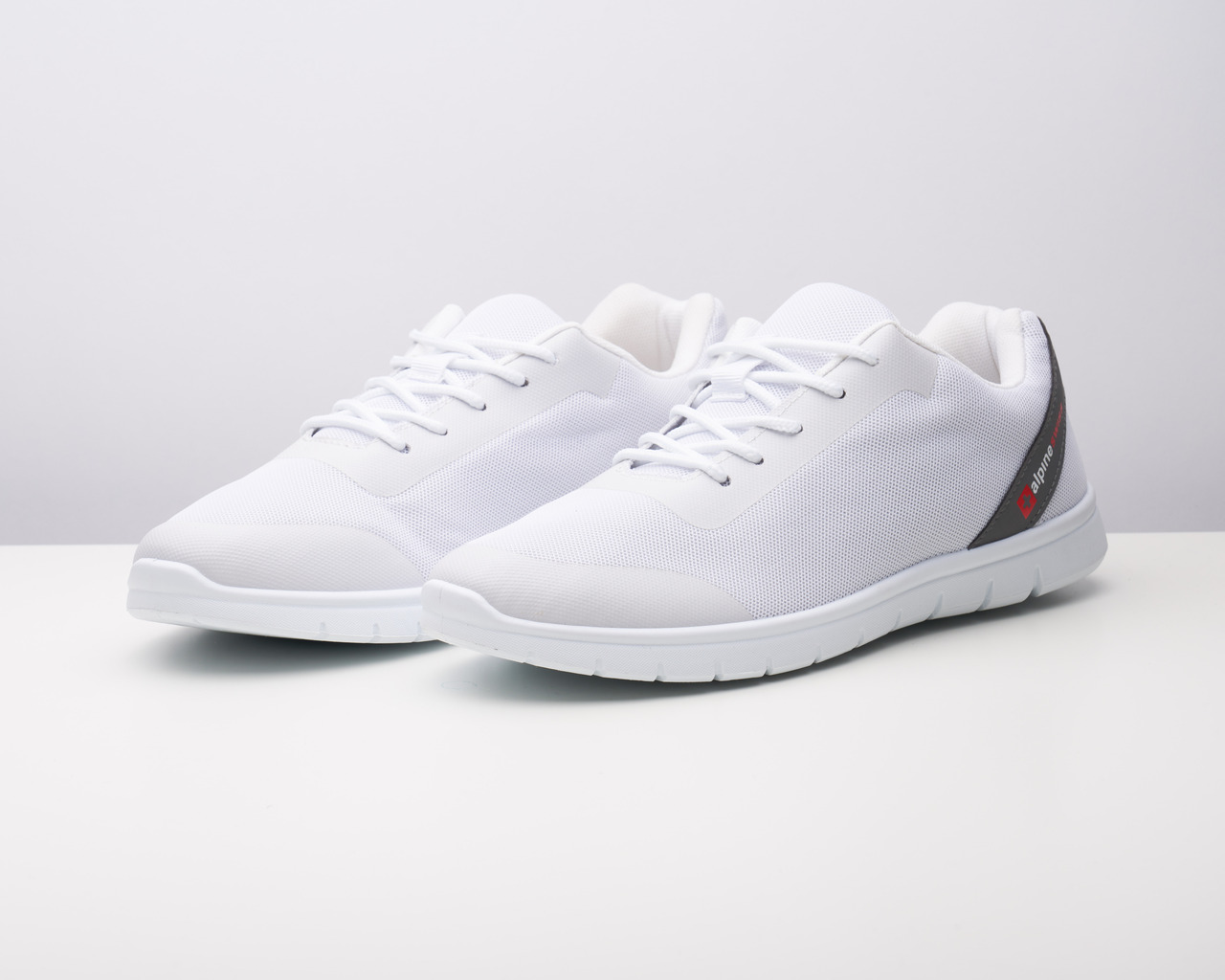 ALPINE SWISS LEWIS MESH SNEAKERS

You don't need a lot of shoes. A few staple kicks will go a long way in keeping a man in style. Make sure you have a pair of white sneakers in your wardrobe.
White looks super sharp and it literally goes with everything you'd wear casually. Also, a pair of white sneakers can instantly elevate a casual look.
Chelsea Boots
Chelsea boots have a masculine yet elegant style that comes in a range of designs. Whether you prefer a glossy leather or a more casual suede version, they are one of the must-have boots in your wardrobe.
Whether you're rocking a casual weekend look or dressing up for a semi-formal event, a pair of high-quality Chelsea boots come in handy.
Socks
Generally, you want 6 to 12 pairs of socks for a week, plus 2 to 7 pairs reserved for special occasions. You also want to vary the heights and types of socks, from no-show socks to athletic, mid-calf, and over-the-calf socks.
Belt
Belts are an essential accessory in a man's wardrobe. They aren't just worn for aesthetics purposes, but for function too. Make sure you have black and brown dress belts and a casual belt.
Sunglasses
Sunglasses come in handy in the summer when you need extra protection from the UV. One or two pairs of sunglasses are enough. What's more important is that their styles complement the shape of your face. Rounded or aviator-style frames are perfect for faces with strong jawlines and defined cheekbones.
Surely, you can add more items to your wardrobe. But these fifteen items are a must-have not just to look good but also to feel comfortable, whatever the season or occasion.
Mariam Simmons
Mariam Simmons is a fashion enthusiast and Content Manager at Alpine Swiss. She loves traveling to the world's top stylish destinations and gets inspired to create helpful fashion and lifestyle guides. With over a decade of writing experience, her main goal in creating content is to ensure readers learn something useful and provide value instead of noise.
---