An Ultimate Guide to Men's Long Coats
2023-02-28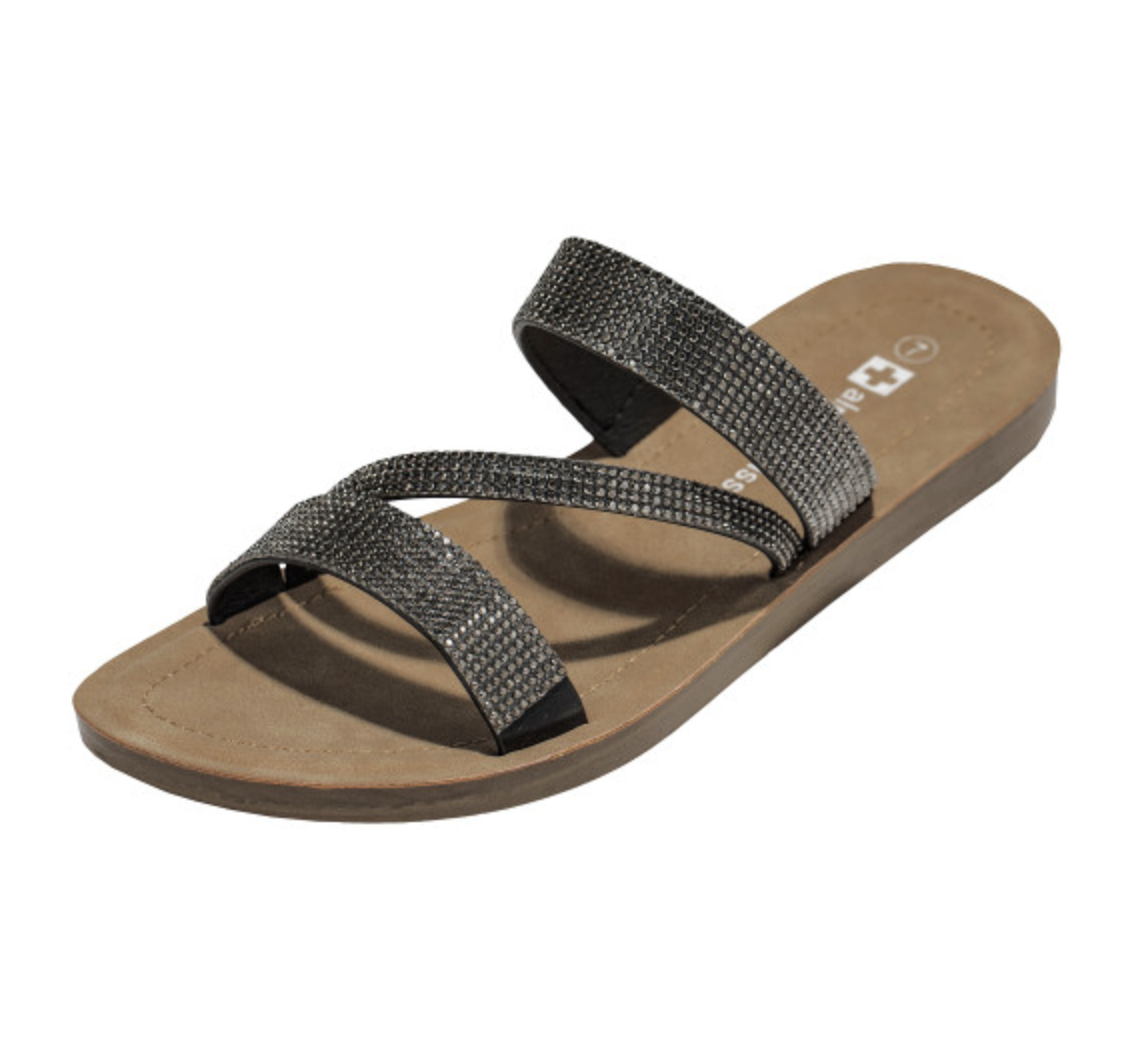 It is time to break out the long coats when the cold weather rolls in. A long coat is an essential piece of men's attire that can be worn throughout the year, and when chosen wisely, it keeps you looking smart, stylish, and comfortable. With so many different styles on the market, choosing and styling the piece properly takes time.
There are some things to consider before choosing one, such as the coat type, fabric choice, and fit. In this guide, we will explore different men's long coat styles and the factors to consider when choosing one. We will also look into how to style a long coat to look great no matter the occasion.
Men's Long Coat Styles
From double-breasted wool to belted trench coats and faux fur-lined parkas, many types of men's long coats will suit any style.
Casual
Whether it is a timelessly classic look or something more on-trend, there are several options to choose from to keep you looking fashionable and feeling comfortable.
Duffel coat: Perfect for a stylish, laid-back look, providing much-needed warmth and protection from weather elements. Duffel coats are available in traditional and modern styles, with various colors to choose from.
Car coat: A stylish and comfortable coat for everyday wear. Car coats are lightweight and breathable, making them perfect for all weather conditions, from mild to cold.
Parka: Not only do Parka coats provide comfort and warmth, but they also offer a stylish look that can be dressed up or down. They also provide great protection from rain and wind while still being lightweight enough to keep you comfortable in any season.
Dressy
From classic peacoats to luxurious topcoats, a high-quality coat will keep you looking sharp this season! Dressy is one of the essential men's long coat styles in your wardrobe, no matter what.
Tailored peacoat: Whether you're looking for something special for an important meeting or formal event or something stylish to wear on date night, a tailored peacoat should be your go-to choice.
Topcoat: They keep you warm in colder temperatures and come in various styles and colors that can be matched with your existing wardrobe.
Double or single-breasted coat: A double-breasted coat is more formal than its single-breasted counterpart and offers an air of sophistication. It has a wide lapel with two rows of buttons and overlapping lapels, giving it a distinctive and distinguished look. On the other hand, single-breasted coats have a more relaxed silhouette with just one row of buttons that can be fastened up at any point along its length.
Street Style
Street-style men's long coats are the perfect way to express yourself. Discover how to wear long coats and rock street-style with ease.
Oversized coat: Oversized long coats are becoming increasingly popular as they provide an edgy look to any outfit, making it a great choice for any man looking for a warm and comfortable option.
Trench coat: Not only do they look great, but trench coats provide much-needed protection from the elements. Layer them with other pieces to create an edgy or classic look that will turn heads.
How to Style a Long Coat?
Whether wearing a long coat to work, a date, or a night out, having the right fit and style can make or break the look. For example, a well-fitted mid-length coat works best for work, while a long double-breasted one is great for special occasions such as dates or nights out.
In addition, the key to styling a long coat with shoes is to find the right balance between keeping it classy and ensuring your feet are comfortable. Loafers, ankle boots, and casual sneakers are all great options for pairing with a long coat.
Choosing accessories that work with the look and make it stand out is also important. A good start is selecting the right briefcase or backpack to help frame the coat. Next, add color with a scarf or tie for a smart look, or complete the look with a baseball cap for a casual look.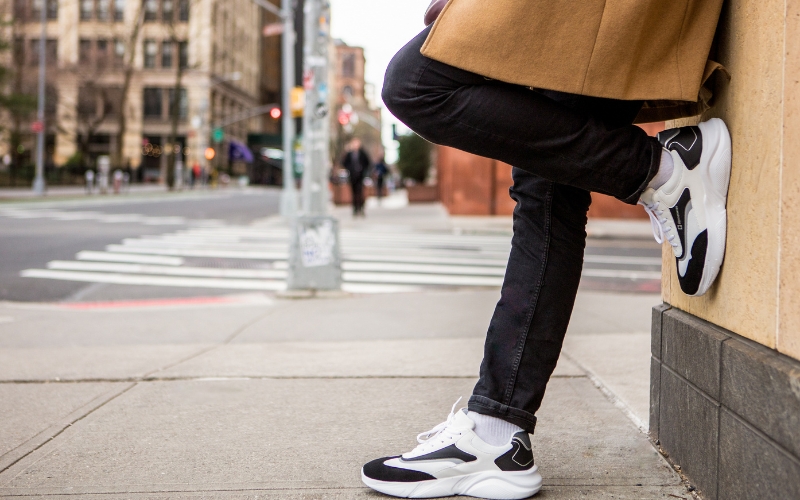 Style Tips
For a casual look: Styling a men's long coat with a hoodie and jeans is easy to pull off a fashionable, comfortable, and stylish look. Whether you are going out for drinks or running errands, this combination can be dressed up or down, depending on the occasion.
For a classy look: A long coat with a turtleneck is timeless and can be styled in many ways. One of the best ways to achieve a classy look is to pair it with neutral colors such as black, navy blue, grey, and white.
For a formal look: Wearing a men's long coat over a suit is a timeless combination appropriate for almost any formal occasion.
What to Consider When Buying a Long Coat
From classic silhouettes and timeless colorways to warm and comfortable fabrics, consider material, design, and fit when buying a long coat to ensure the coat is warm enough for the weather and fashionable enough for your taste.
Material
One of the most important factors when buying a long coat is the material. Wool is the most versatile option, offering warmth and durability. It can be worn in all climates, from cold winter days to brisk autumn evenings. Cashmere is softer and more luxurious than wool, great for dressier occasions such as formal events or weddings. Lastly, mohair is lightweight yet keeps you warm and looks elegant.
Consider personal needs regarding warmth and style to find the best material. If you wear the coat often during winter, wool might be the best choice; cashmere or mohair would be perfect if you want something more luxurious and stylish.
Fit
The length of a coat should also be taken into consideration.
Go for shorter options like calf-length coats, if you're into the casual look
Opt for longer coats that reach mid-thigh, if you want something dressier
Knee-length coats are most versatile since they can be worn casually and formally
Mid-length coats are also great for day-to-day wear but may not be suitable for colder climates
Full-length coats provide maximum protection from the elements and are ideal for winter activities such as snowshoeing or skiing
Pay attention to the fit or cut of the long coat. For example, a longer fit will provide warmth but might not be as flattering on certain body shapes, so try different styles before purchasing.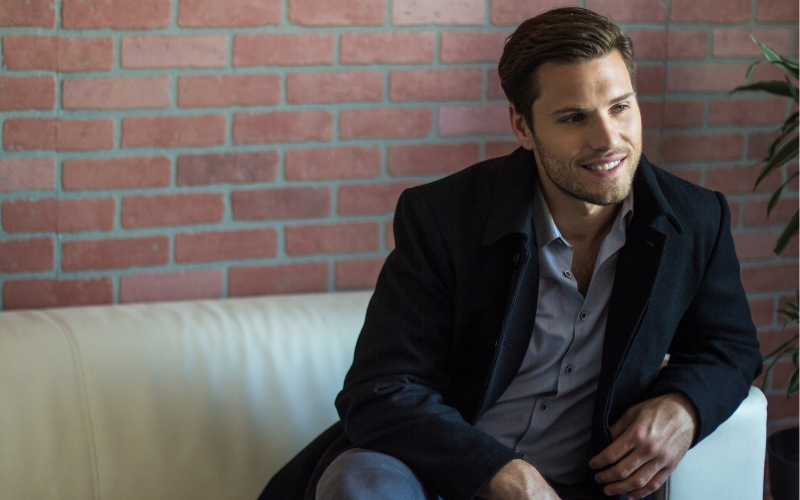 Occasion
When looking your best, the right coat can make all the difference. For example, a long coat in a casual fabric like cotton or flannel would be appropriate if you are going on an outdoor date. On the other hand, opt for wool or cashmere coat in more standard colors such as black or navy for professional settings such as a job interview or business dinner.
Finally, wear something more lightweight and comfortable, like wool or cotton, for everyday wear, like running errands and outings with friends.
Color
While style and fit should always be at the forefront of the decision-making process, it is also important to factor in color. Selecting a long coat in a neutral hue, such as gray, black, or navy blue, is an easy way to ensure the coat will go with almost any outfit.
However, consider choosing colors like brown or burgundy if you want something more eye-catching. Whatever hue you choose, ensure it complements your wardrobe and fits the budget!
Conclusion
Men's long coats are timeless pieces of clothing, and they have been around for centuries and have been worn by people from all walks of life. Whether you want to keep warm, make a fashion statement, or add a touch of sophistication to your wardrobe, a long coat is a perfect choice.
Mariam Simmons
Mariam Simmons is a fashion enthusiast and Content Manager at Alpine Swiss. She loves traveling to the world's top stylish destinations and gets inspired to create helpful fashion and lifestyle guides. With over a decade of writing experience, her main goal in creating content is to ensure readers learn something useful and provide value instead of noise.
---